These amazing Star Wars cupcakes were made by BlueRett Cakes.
Star Wars Logo.
Clone Trooper, Luke Skywalker, Darth Maul, Aayla Secura, Jabba the Hutt, Wicket, Padme Amidala, Yoda, Kit Fisto, & Jango Fett.
Luke Skywalker, Darth Vader, Boba Fett, Princess Leia, Aayla Secura, & R2-D2.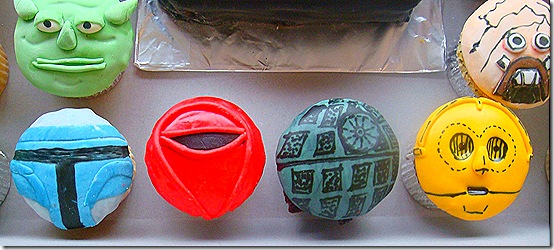 Yoda, Tusken Raider, Jango Fett, Imperial Royal Guard, Death Star, & C-3PO.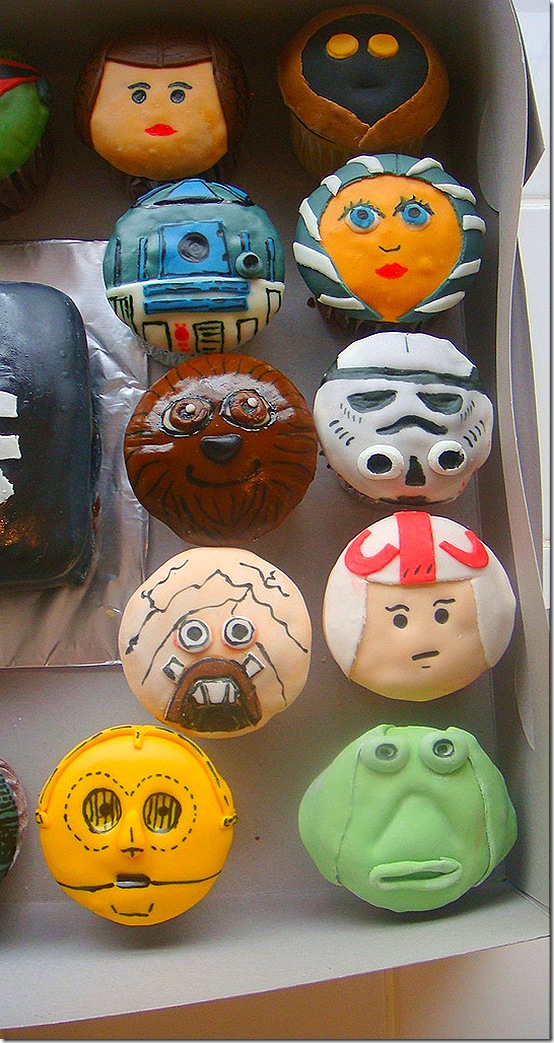 Princess Leia, Jawa, R2-D2, Ahsoka Tano, Chewbacca, Storm Trooper, Tusken Raider, Luke, C-3PO, & Jar Jar Binks. The reason that Jar Jar is green is because he was based on a green Gungan LEGO mini-figure.