This is for Amy Eastman whose favorite Disney Character is Winnie the Pooh.
When was the last time a cake made you laugh?
I've laughed or grimaced at plenty of cakes because they were frighteningly bad, but it's rare that a cake makes me chuckle.
This Tigger figure is one of those rare exceptions.
I smile every time I look at it.
Here's the whole cake.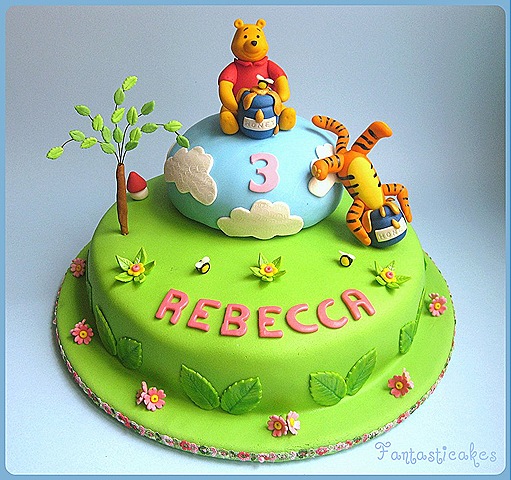 This Fantastic Cake was made by Fantasticakes 🙂