These Haunted Mansion Cakes can be ordered at Walt Disney World. They are baked at the central bakery and can be delivered to most WDW hotels and sit down restaurants. If you order this cake, be specific about the design. I've heard of one case where a person thought they were getting this cake, instead they received a cake with a printed image of the Haunted Mansion on top.
Here it is as a birthday cake. I love how each cake is slightly different.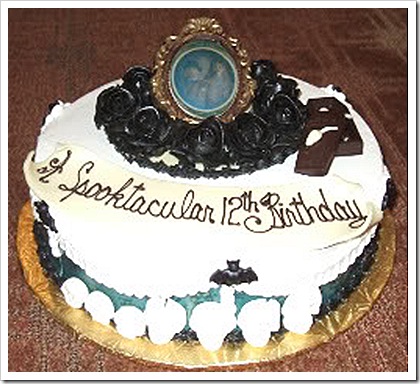 This version is a 4th Anniversary Cake.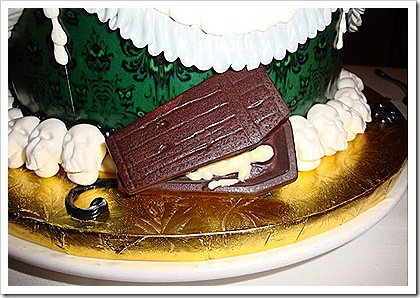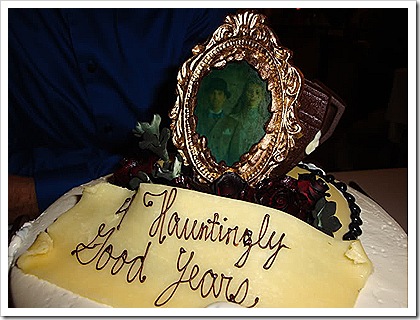 I received a wonderful note about this anniversary cake. This cake was the first to use this design. After it was ordered, the pastry chef went to the Haunted Mansion to research and take photos. It literally caused gasps when they delivered it to their table at the California Grill. The wait staff refused to cut it! They still have the top decorations in our freezer and this was about 4.5 years ago! The couple took photos of the cake and used them to make a small thank you scrapbook for the chef.

This version is a birthday cake.

For more spooky treats, check out these Disney Haunted Mansion Cakes, Cookies and Pumpkin Carvings.