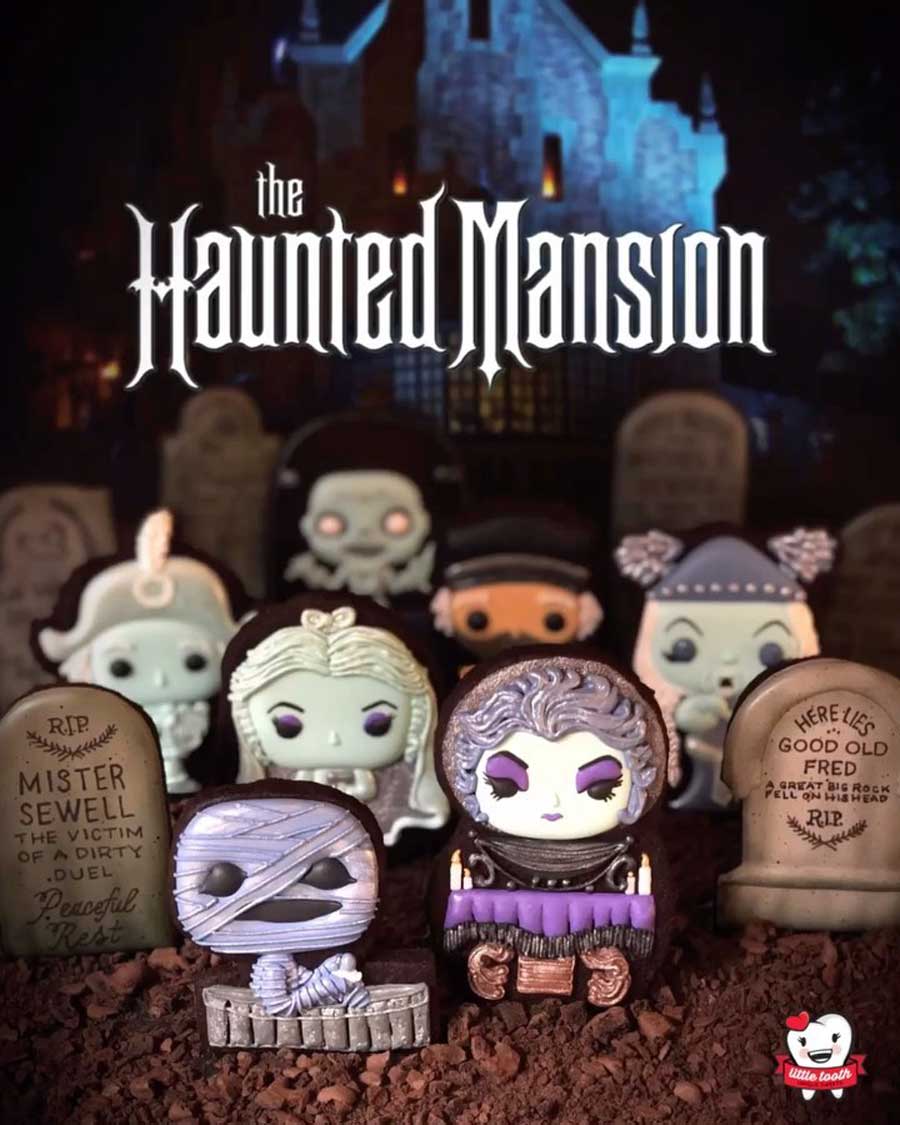 These wonderful Funko Haunted Mansion Cookies were made by Little Tooth Unique Sweets. Each cookie looks like one of the Funko's 50th anniversary Haunted Mansion figures. Cheryl also recreated six of the tombstones.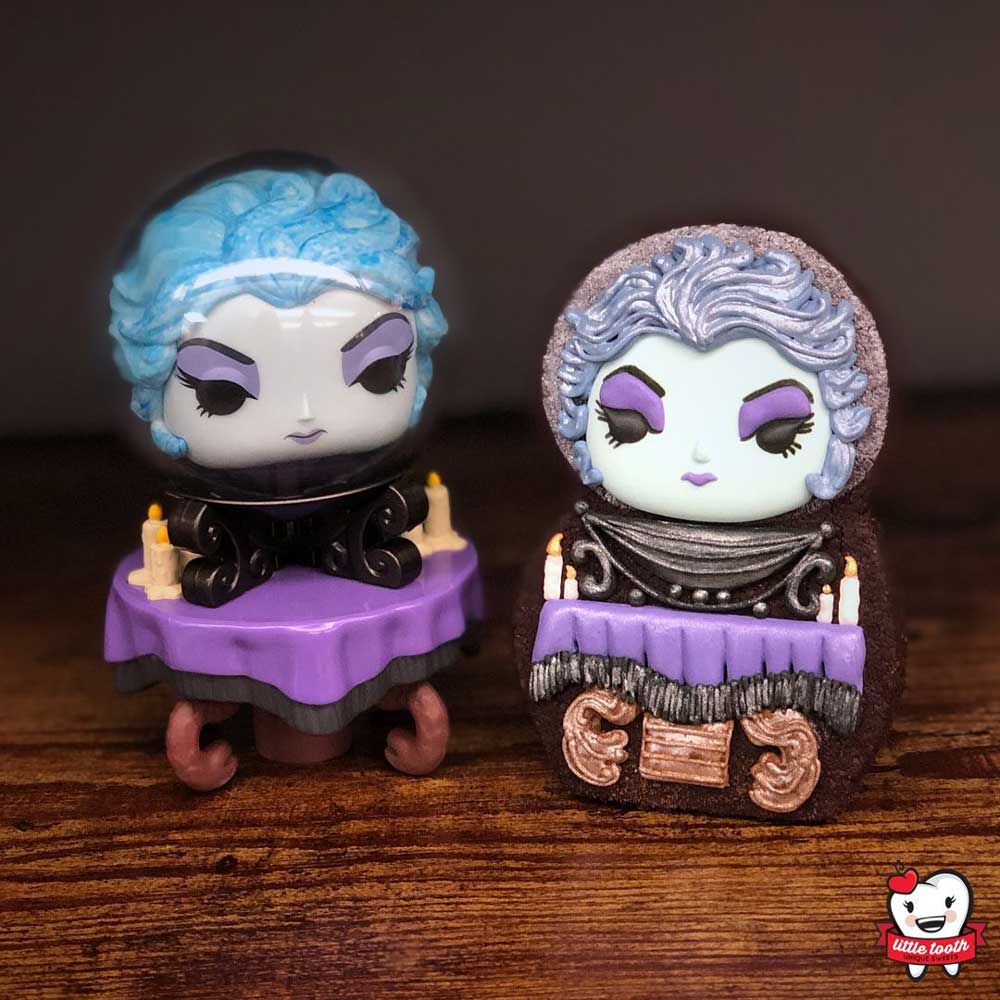 Serpents and spiders, tail of a rat, call in the spirits, wherever they're at! Rap on a table — it's time to respond. Send us [some cookies] from somewhere beyond!🔮🍪
Here is Funko's Madame Leota and the cookie version side by side. I really like this shot because it shows how amazing Cheryl's cookie is.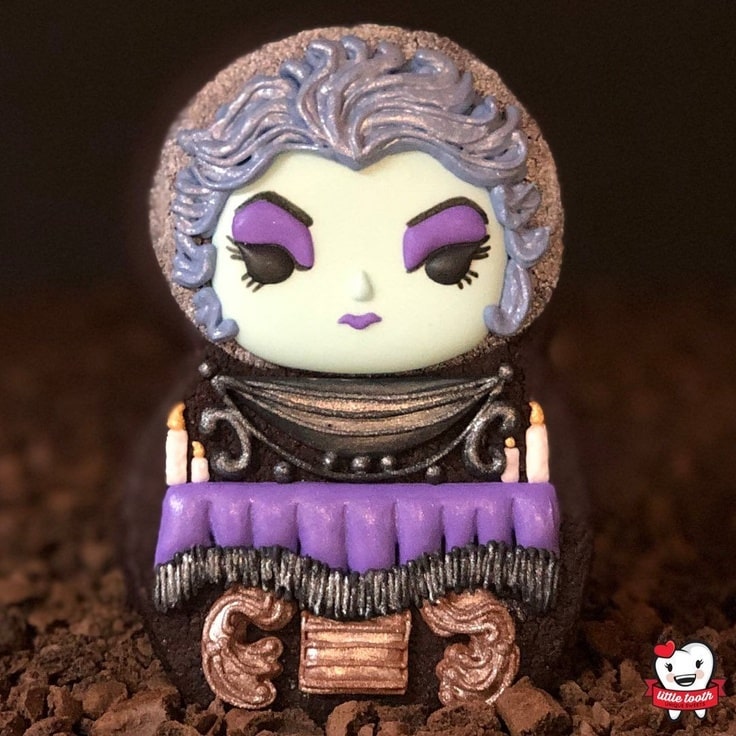 Madame Leota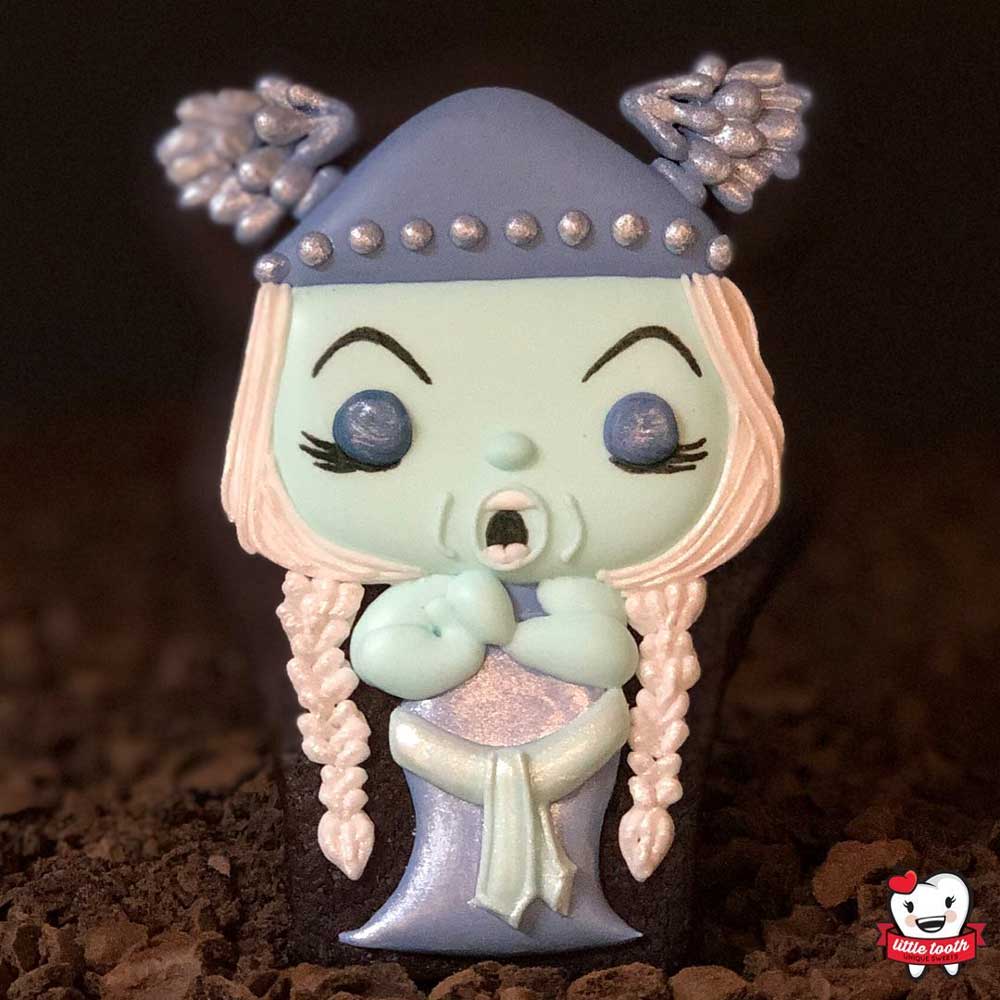 Does Ezra have to worry about Hitchhiking Humans following him home?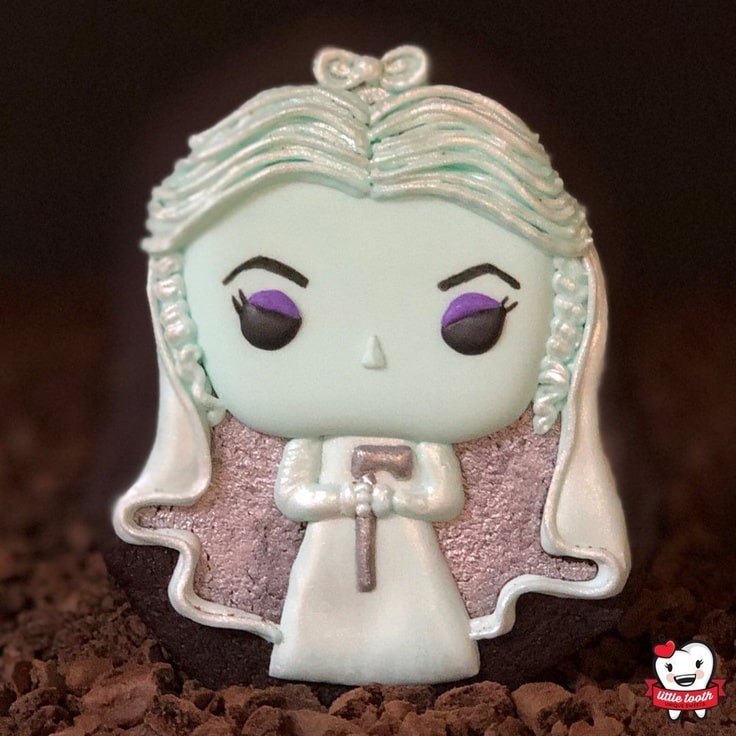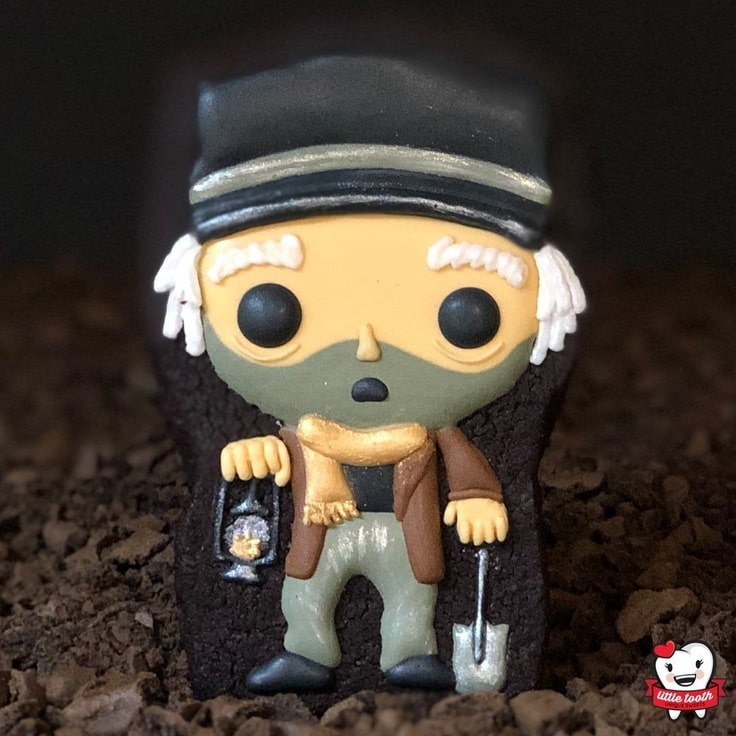 I hope the Groundskeep ain't afraid of no ghosts.
I've always thought the Tombstones are so cute! So I was happy to see that Cheryl recreated six of them.
Dear Departed Brother Dave
He Chased A Bear Into A Cave
is one of my favorites.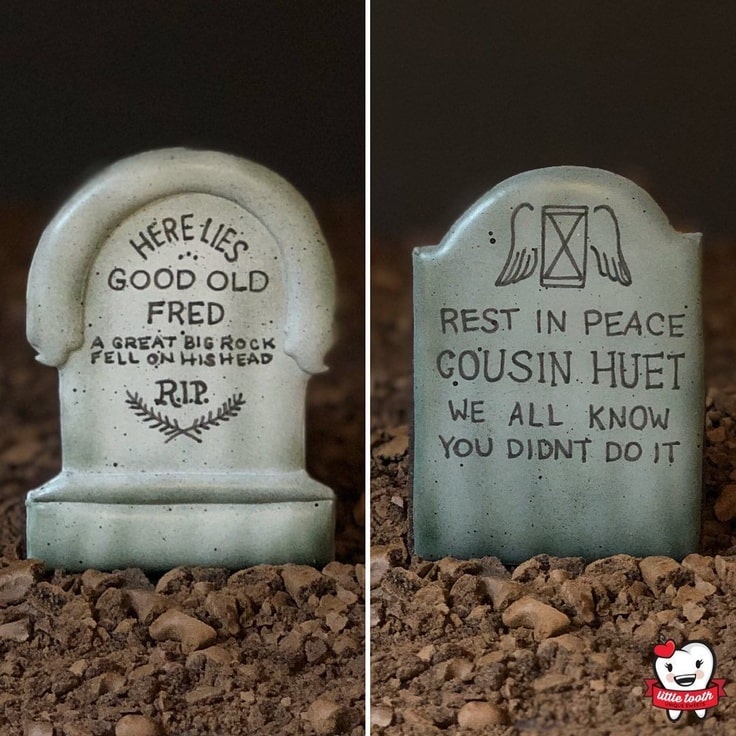 Two more classics:
Here Lies Good Old Fred
A Great Big Rock Fell On His Head
-and-
Rest In Peace Cousin Huet
We All Know You Didn't Do It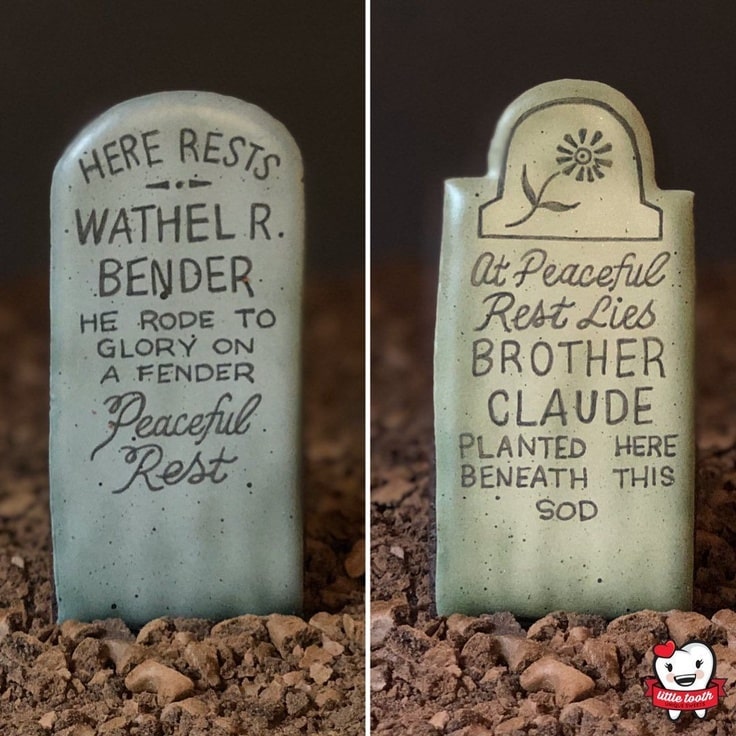 My husband adores The Haunted Mansion, so I've featured it often. Here are a few spooktacular treats:
This Haunted Mansion 27th Birthday Cake features a silhouette of one of the Stretching Room portraits.
This Haunted Mansion Cake glows in the dark.