This amazing 3-D Stretching Room Portrait Cookie was made by Mallookie's Cookies. She made this amazing cookie for CookieCon.
This is a shadowbox cookie. She used six separate cookies layered on top of one another. After flooding each layer, she painted the details on with food gels and added isomalt to the alligator pool. The results are one spooktacular cookie.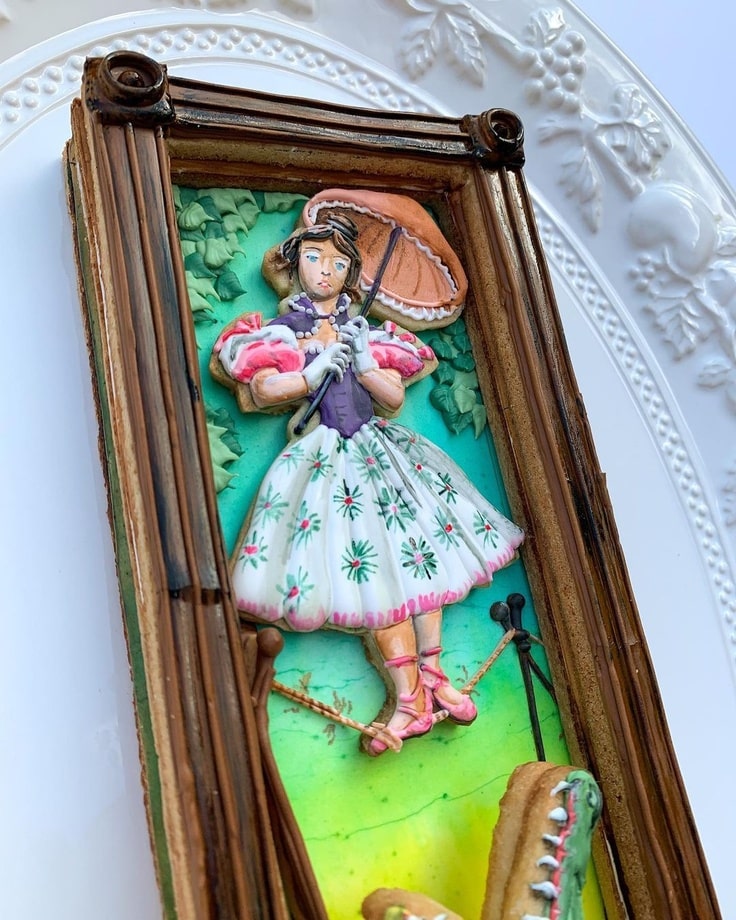 The Stretching Room Portraits are from the classic ride The Haunted Mansion at the Disney Theme Parks. When you first enter the mansion, you are quickly moved into a room that looks like an extremely large round elevator. Once everyone has entered, the door vanishes into the woodwork and the room now has no windows and no doors. The room appears to descend and as it does, the top of the room stretches higher and higher. As the room stretches, you see on each wall a portrait that gets more ominous as more of it is revealed. This cookie is an absolutely stunning recreation of one of these famous portraits.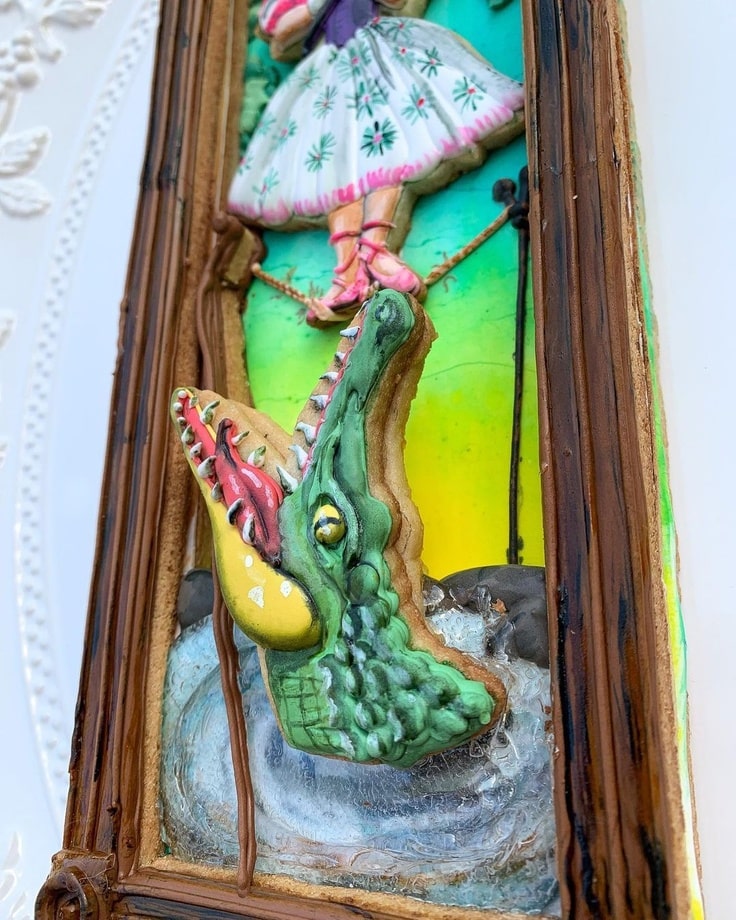 My husband adores The Haunted Mansion, so I've featured it often. Here are a few spooktacular treats:
This Haunted Mansion 27th Birthday Cake features a silhouette of one of this Stretching Room portrait.
This Haunted Mansion Cake glows in the dark.
These Funko Haunted Mansion Cookies include cookies of seven figures and six tombstones.