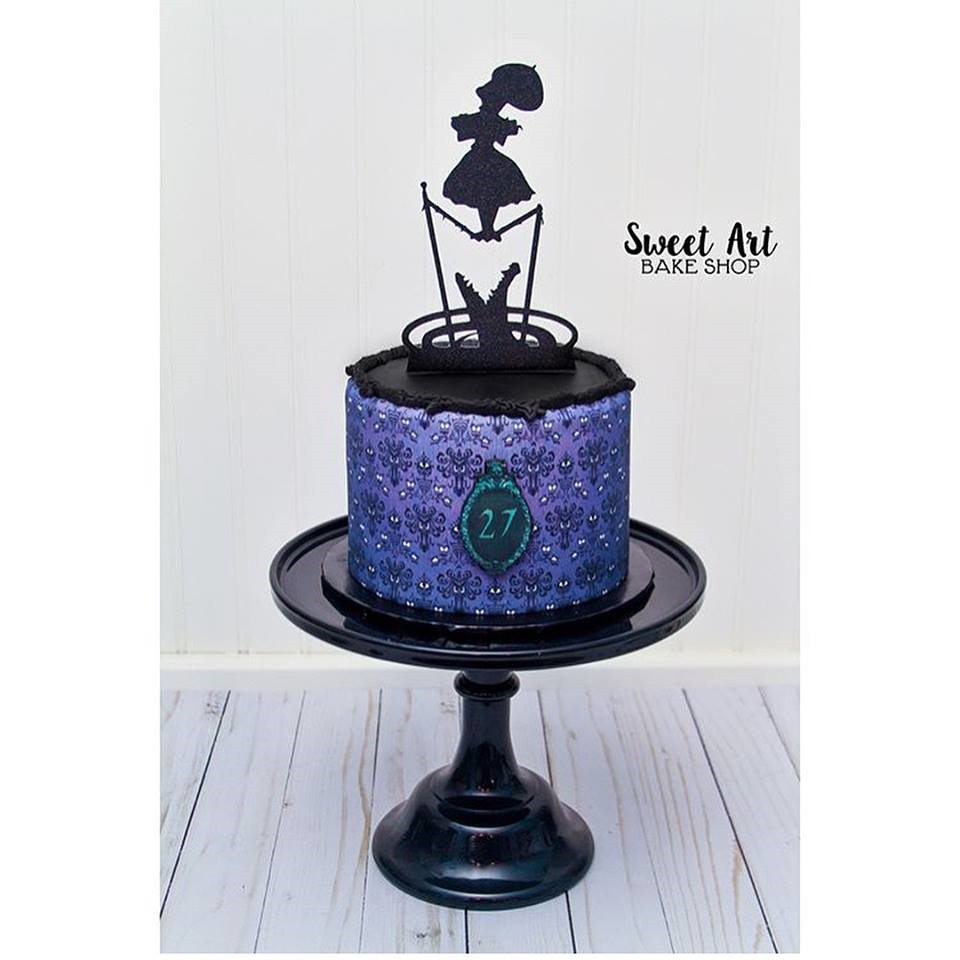 Welcome foolish mortals to the Haunted Mansion 27th Birthday Cake. This spooktacular cake was made by Sweet Art Bake Shop. It is a single tear cake. The sides of the cake look exactly like the wall paper inside the Haunted Mansion. The number 27 is one a classic Haunted Mansion style plaque. The trim and cake stand are both black. The topper is based on one of the Stretching Room portraits.
The wonderful stretching room cake topper was made by the Blinged Baker and may be purchased on Etsy.
For more spooky treats, check out these Disney Haunted Mansion Cakes, Cookies and Pumpkin Carvings.