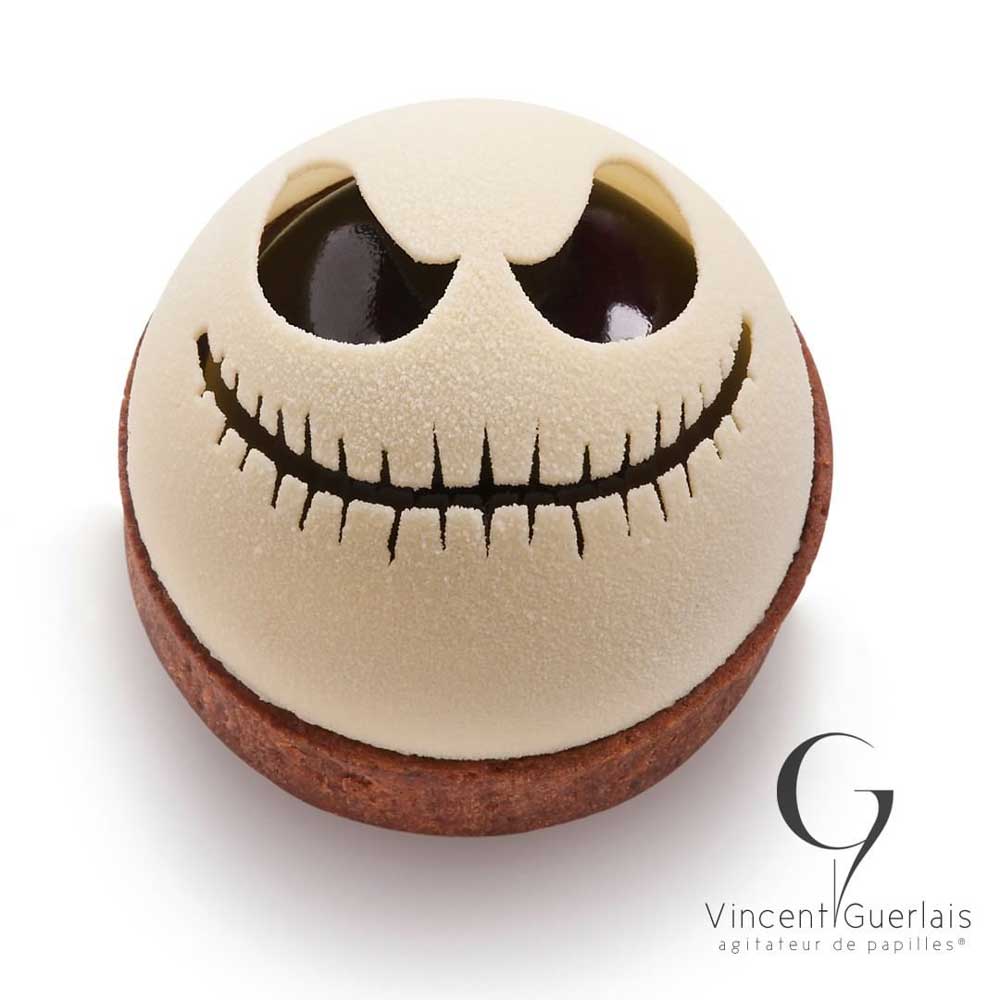 This Jack Skellington Pie is a chocolate cream pie with caramelized cocoa nibs on a crispy cocoa pastry shell., A white chocolate dome is in shape of Jack's head is on top of the pie.
This wonderful pie was made by Vincent Guerlais.
I love chocolate and this Nightmare Before Christmas pie looks delicious.
Here's a white chocolate version with a Jack-o-Lantern face.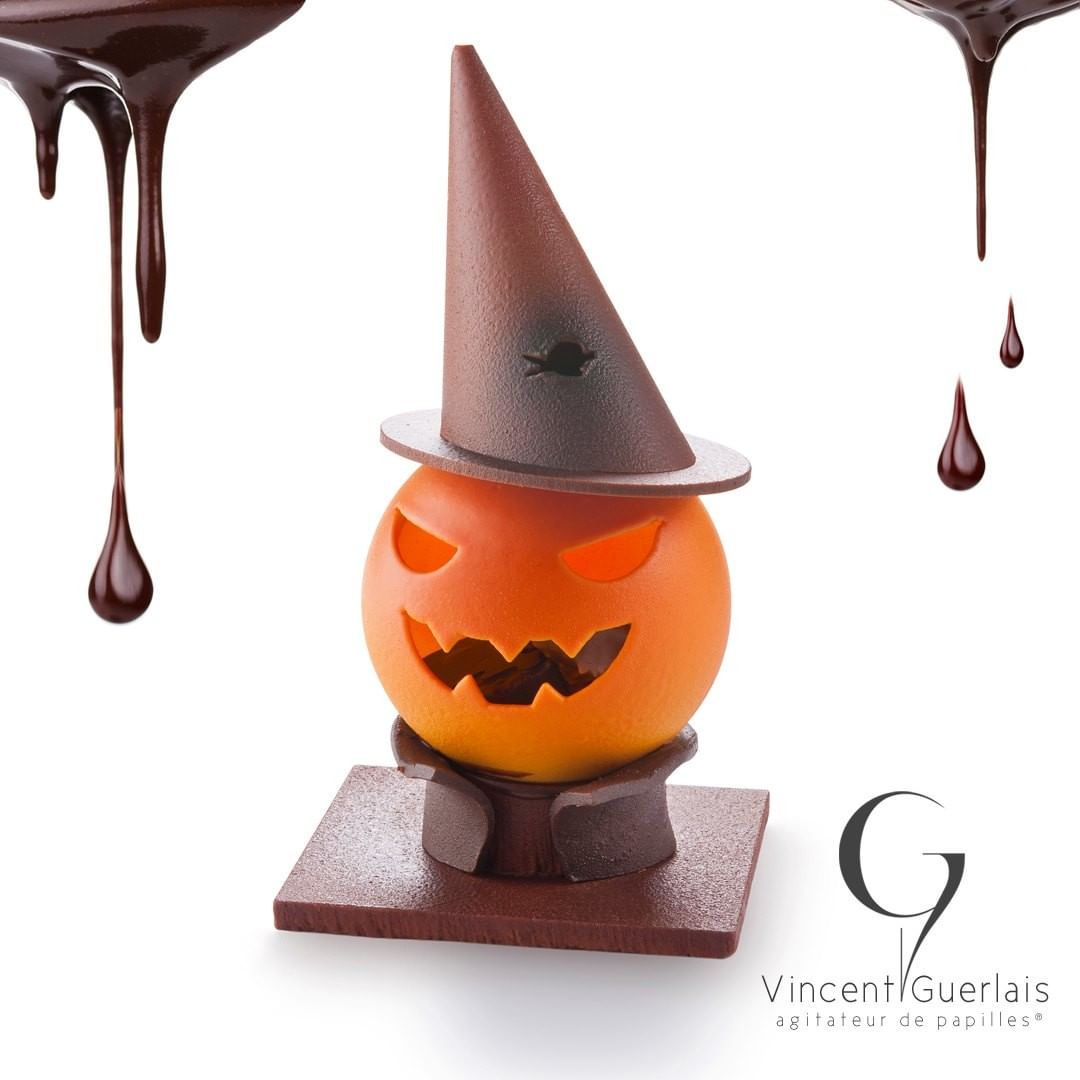 And last, but not least this carved pumpkin witch chocolate pie. I love the way the hat and jacket are made from textured chocolate. If you look through the orange pumpkin head, you can see the chocolate cream pie.
For more Jack Skellington :
Funko Pop Jack Skellington Cake