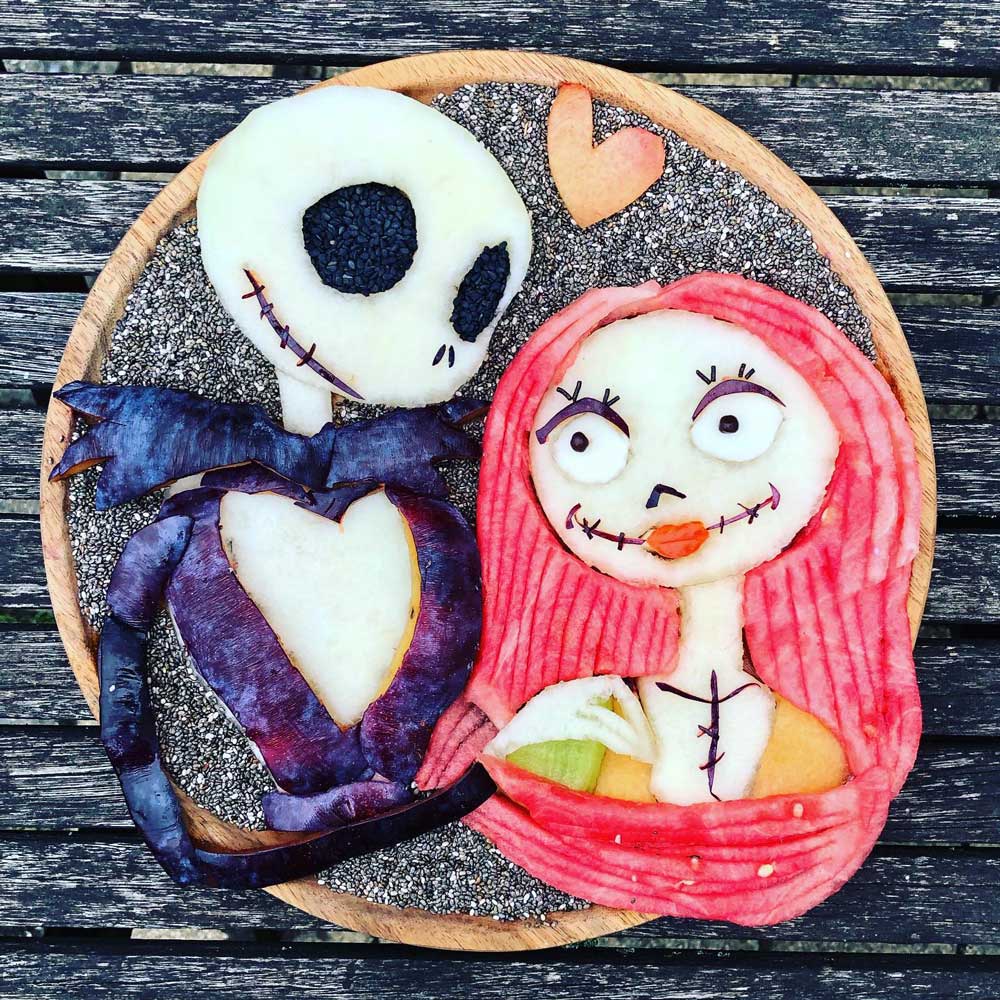 This Jack & Sally Valentine fresh fruit pie features them made of fresh fruit like plum and melon. They are against a background of poppy seeds. It could also be called a Jack & Sally Valentine Fresh Fruit Platter.
This is the 12th of 14 Valentine posts. This post focuses on another of Disney's awesome couples: Jack and Sally from The Nightmare Before Christmas.
This wonderful food art was made by Edible Food Art for Kids.
Their mouth and witches are made using tiny pieces of black grapes.
You may also like:
Colorful Nightmare Before Christmas Las Vegas Cake
Chibi Jack and Sally Wedding Cake