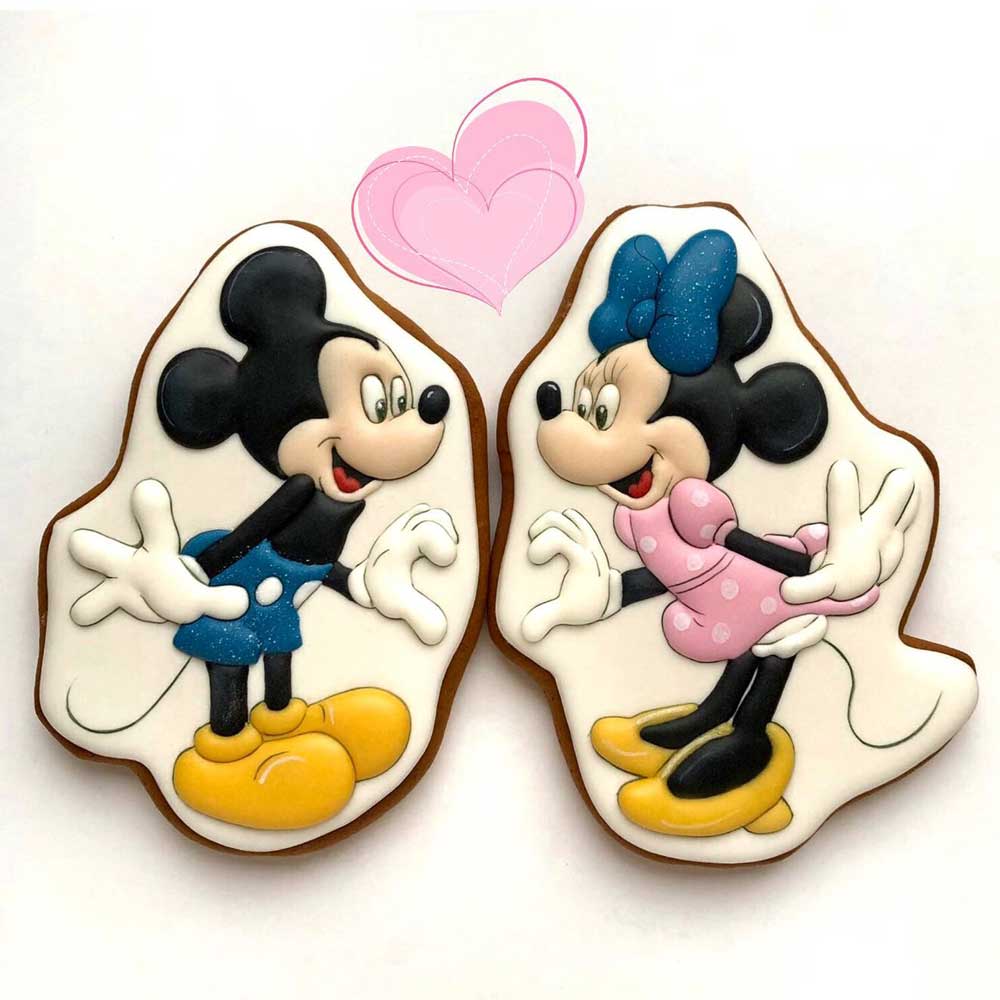 This is the 11th of 14 Valentine posts. This post focuses on Disney's most famous couple: Mickey and Minnie Mouse.
These Minnie & Mickey Valentine cookies have a cute Mickey Mouse cookie facing a cute Minnie Mouse cookie. A pink heart is drawn between them.
These wonderful cookies were made by Vkusniy Pryanichek.
Both characters were made using royal icing. They have nice detail. Minnie's bow looks glittery. In addition, their shoes are shaded and have hi-lights. Also, his blue shorts match her hair bow.
For more Mickey and Minnie
Adorable Minnie and Mickey Valentine cookie
Chocolate heart with Mickey and Minnie Mouse
Romantic Minnie and Mickey cake