These wonderful What's New Scooby-Doo Cookies were made by Silvie Bear Cookie.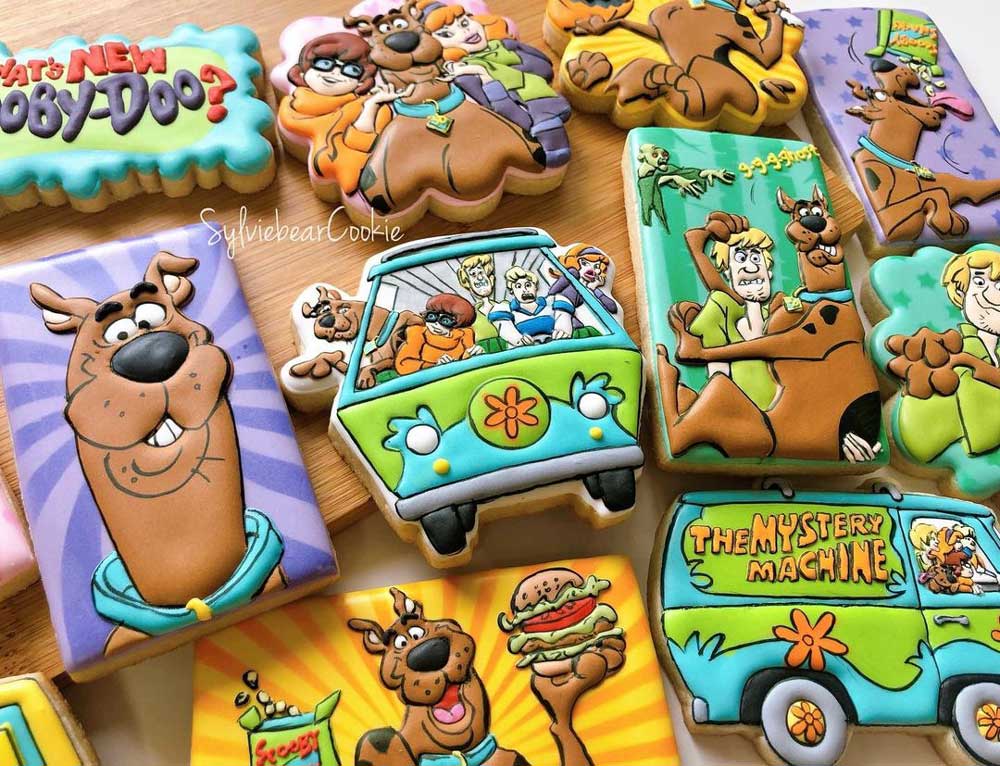 After a decade of no new Scooby-Doo cartoon series, What's New Scooby-Doo was created. It aired first on Kids WB and then on Cartoon Network. I remember recording it off Cartoon Network and buying the season set DVDs as they were released. Two of my favorite episodes – the ones where Scooby and the gang visit the Scooby Snacks factory and the one which tells the secret origin of the Mystery Machine.
When I saw the Silvie had made cookies based on this show, I had to share them.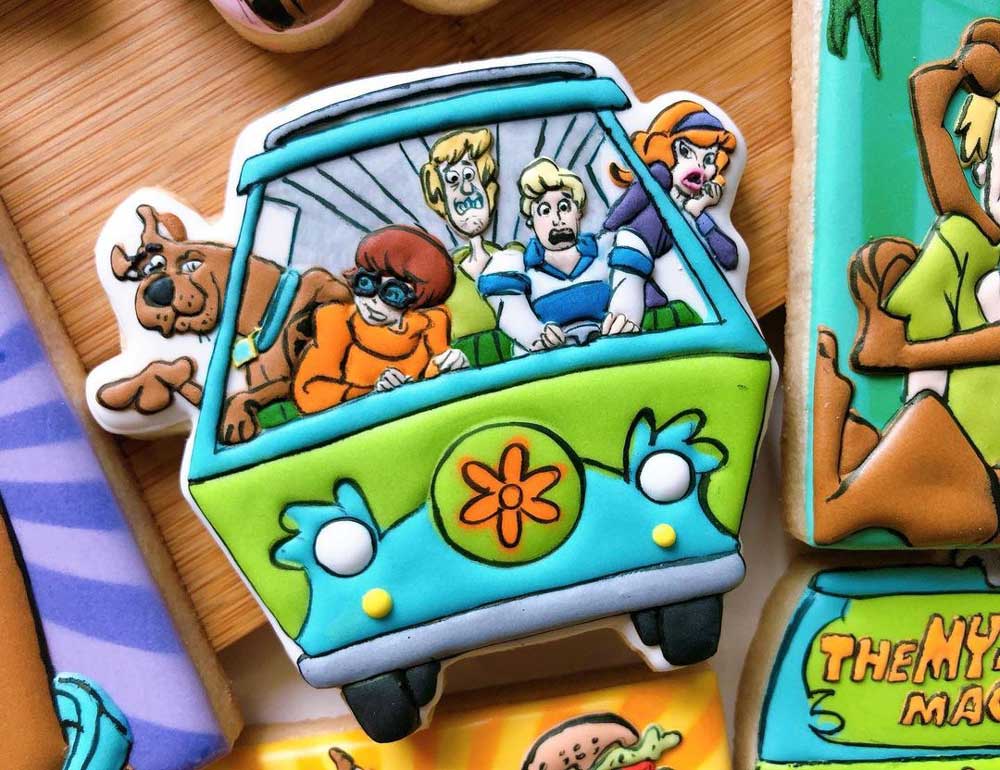 This is a front view of the Mystery Machine. Based on the terrified facial expressions of Fred, Daphne and Shaggy, they've obviously just spotted a ghost.
Scooby eating Scooby Snacks.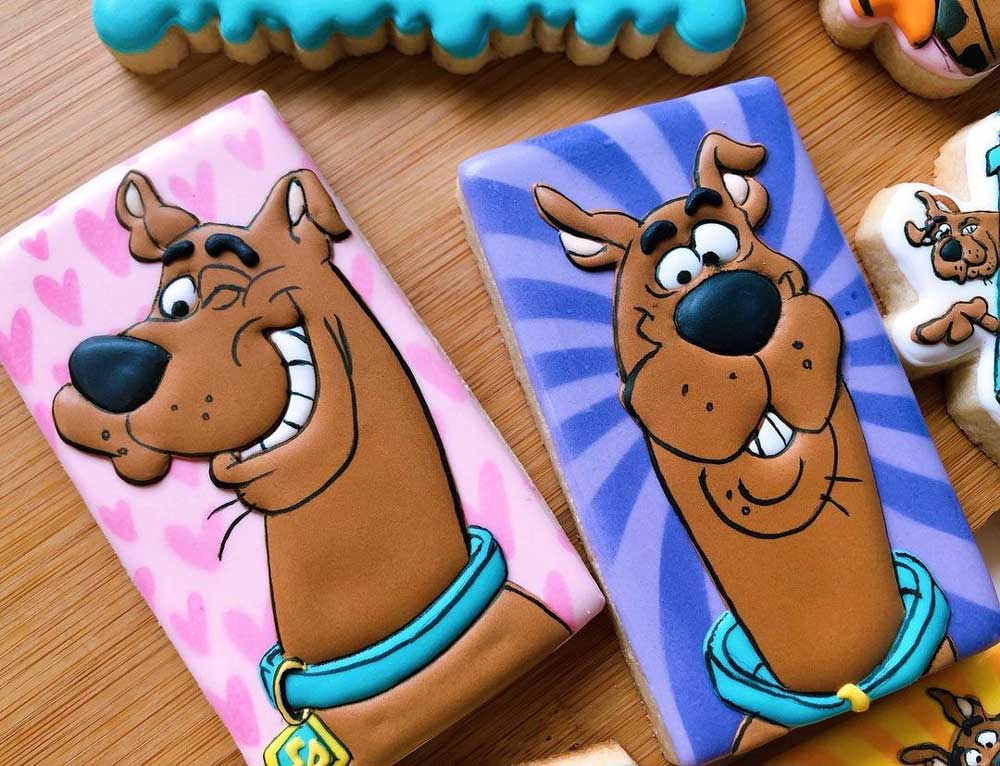 Two close-ups of Scooby-Doo
Scooby is scared and has hopped into Shaggy's arms. Scooby is saying g-g-g-ghost. The zombie from Scooby-Doo, Where Are You? is in the corner walking toward them.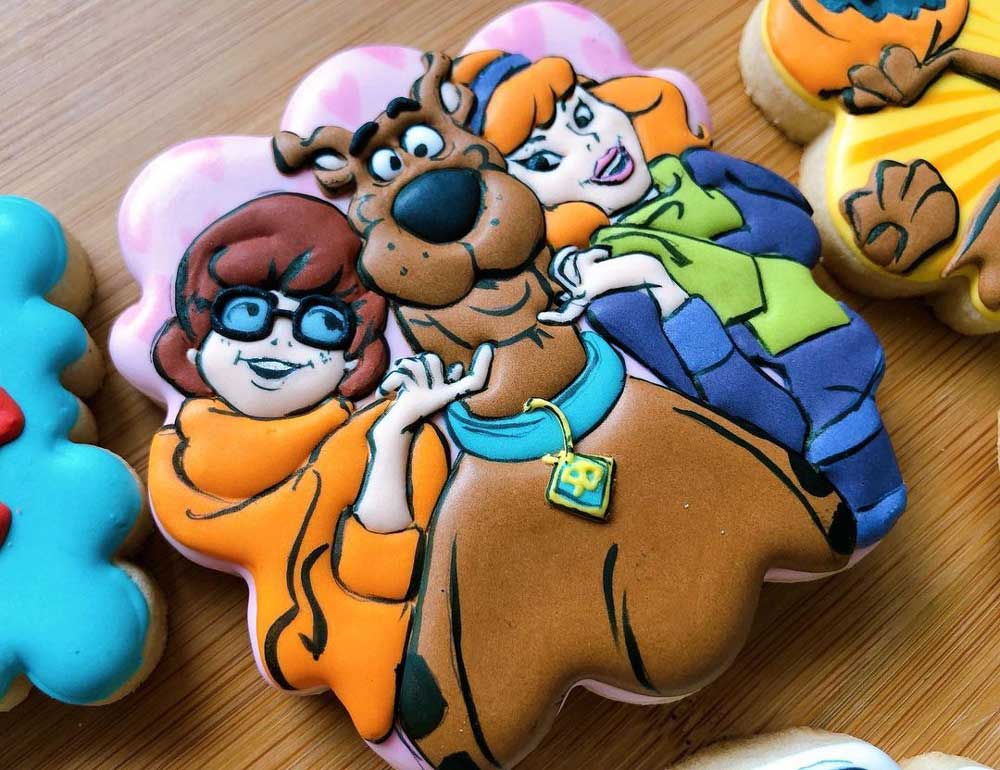 I love this cookie! Velma and Daphne are tickling Scooby-Doo.
If you balance a box of Scooby Snacks in one hand and a hamburger in the other, does that count as a balanced meal?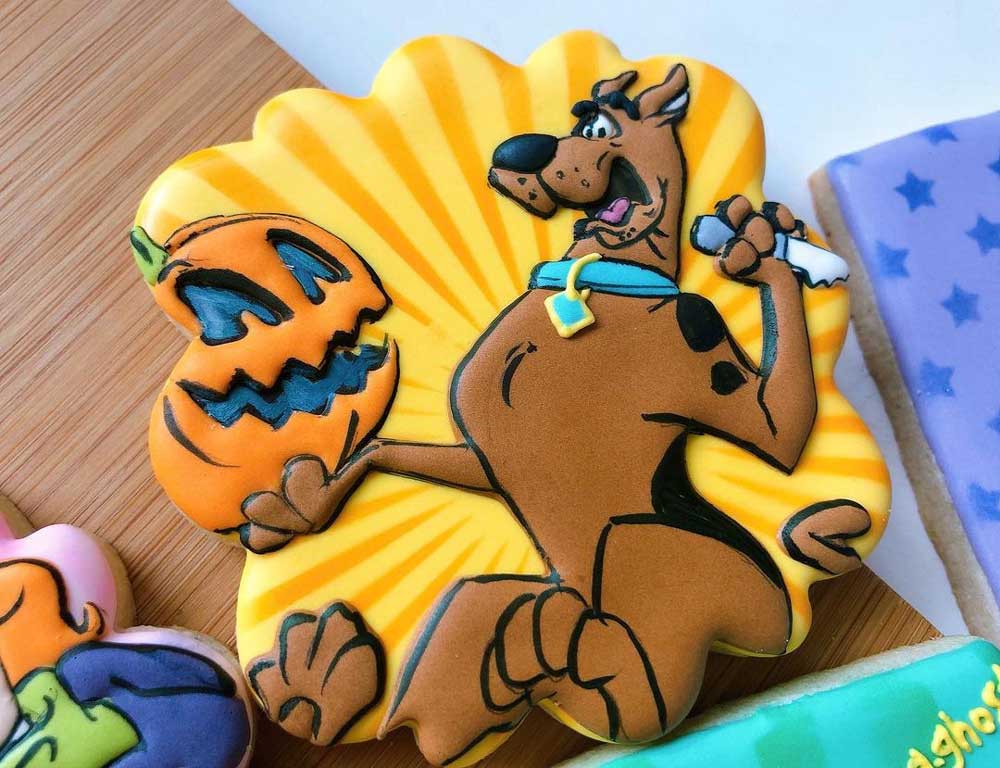 Scooby is carving a pumpkin. I really like pumpkin carvings and feature them every Halloween season.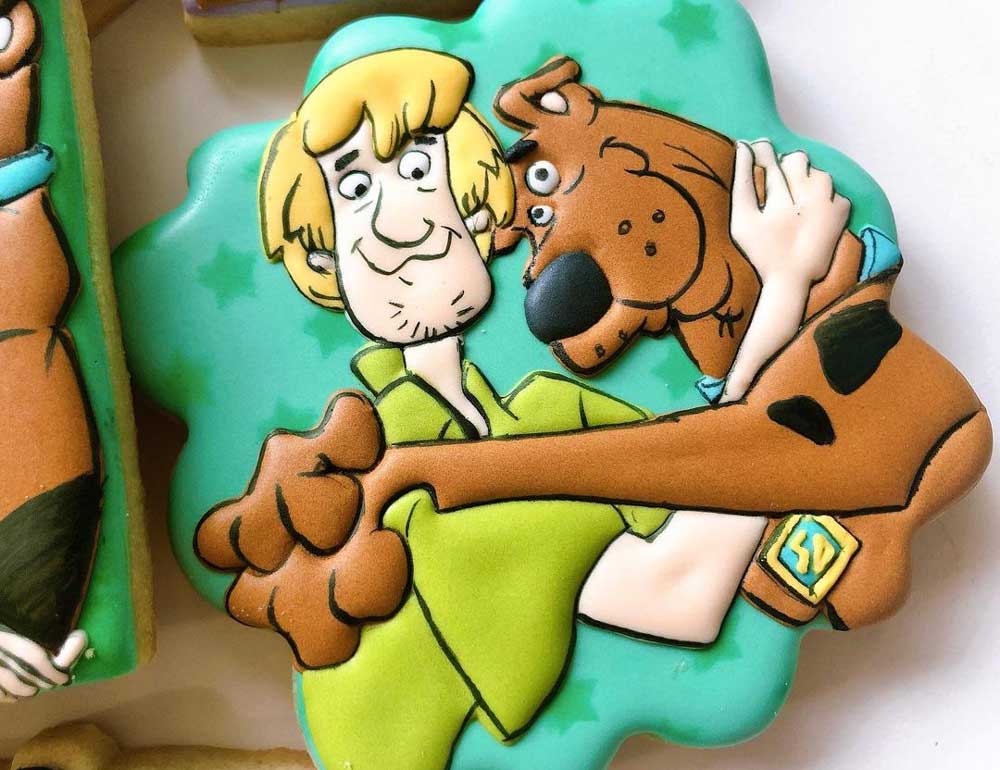 I'm a big fan of Scooby-Doo and I think a large part of the success is the friendship between these two. I can't imagine Scooby-Doo without it as the focal point.
Planning a Scooby-Doo Party and looking for even more ideas? Check these out:
This great Halloween Cake has Scooby-Doo dressed a Batman.
This 5th Birthday Cake features Scooby an Daphne together – a pair we don't see anywhere near often enough.
These 4th Birthday Cookies feature a bunch of the classic villains from Scooby-Doo, Where Are You?