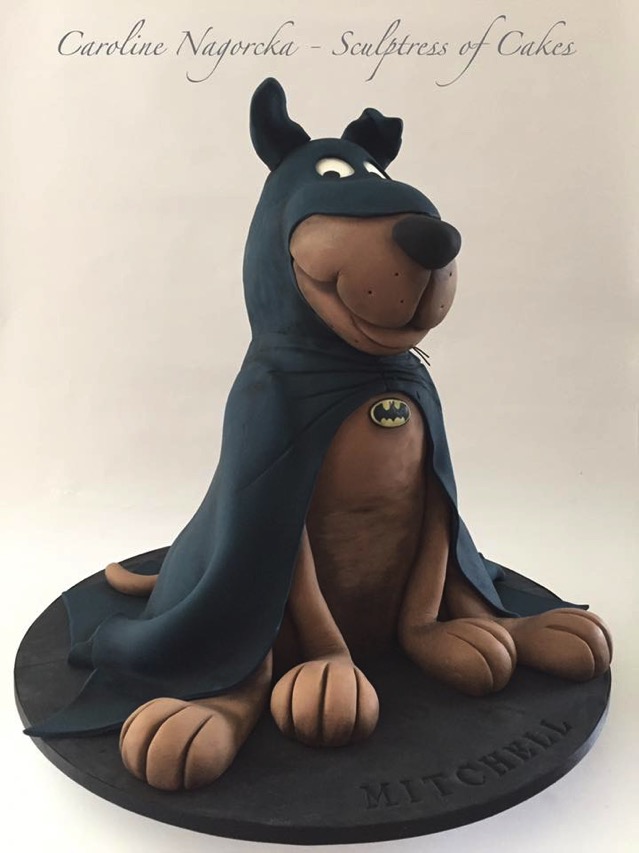 What if Scooby-Doo wanted to dress up for Halloween and go Trick or Treating?
Have you every wondered what costume and character he would choose?
How about Bat Scooby?
Here's Scooby-Doo dressed in a Batman Costume. This makes a great Halloween cake. This Scooby-Doo Cake stands fourteen inches high.
This Splendid Scooby-Doo Meets Batman Cake was made by Caroline Nagorcka-Sculptress of Cakes.