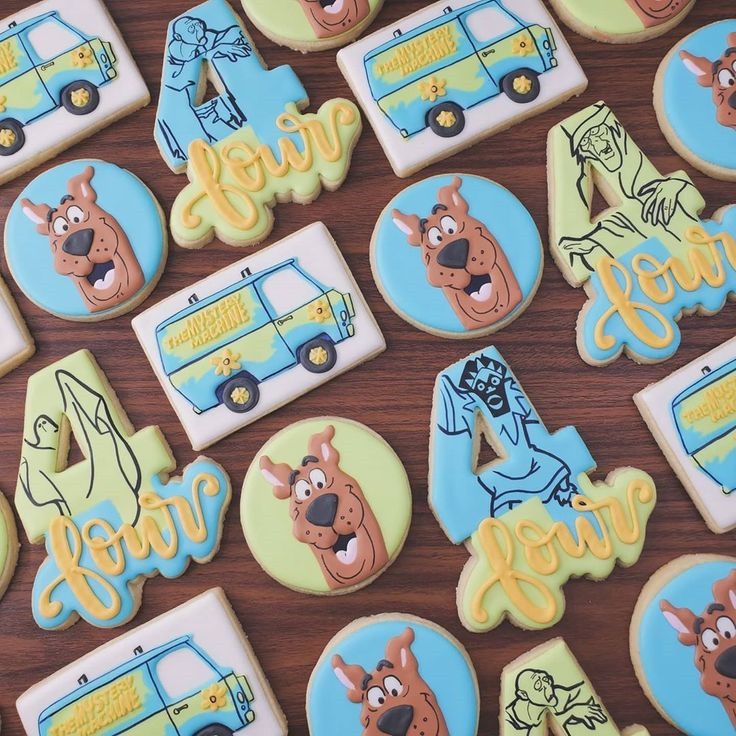 These sensational Scooby-Doo 4th Birthday Cookies were made by Jessie B's Custom Cookies. They features Scooby-Doo and the Mystery Machine. The cookies shaped like the number four are so cool! Each one features a Scooby-Doo villain on them. They include the Ghost of Mr. Hyde, the Bald Zombie, the Tiki Witch Doctor (I've made a Tiki Witch Doctor Cake a few years ago) and the Phantom of Vasquez Castle.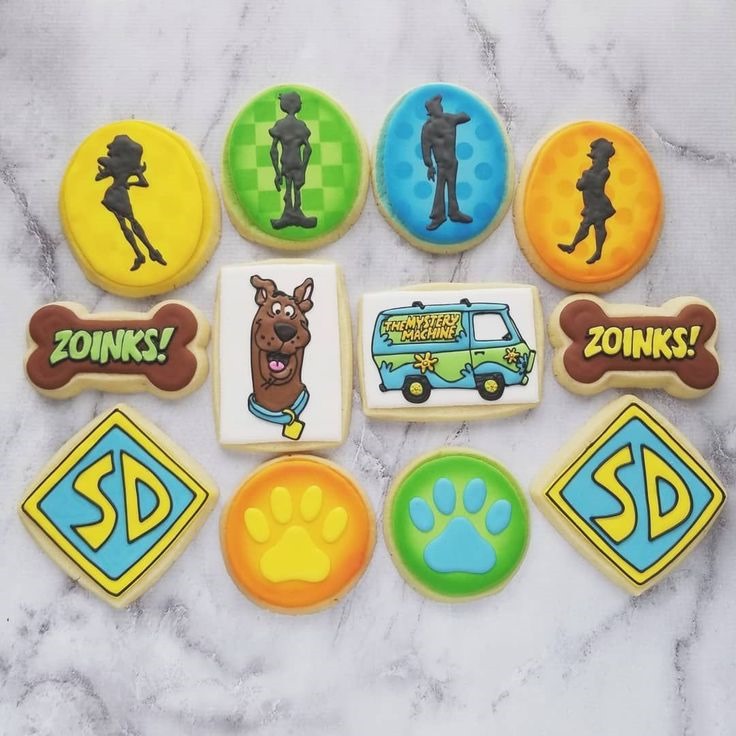 Jessie also made these great Scooby-Doo Cookies. This cool set features Scooby, The Mystery Machine, silhouettes of Daphne, Shaggy, Fred and Velma, Scooby's dog collar, his paw print, and Scooby Snacks with the word Zoinks on them.
Here is a close-up of the Scooby-Doo Cookie.
For more terrific treats, check these Scooby-Doo Cakes and Cookies.