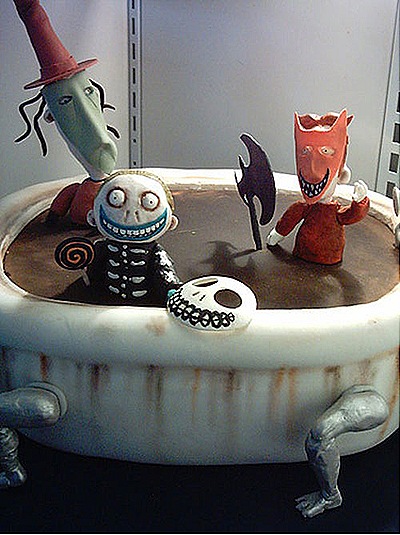 This wonderful Nightmare Before Christmas cake featuring Lock, Shock & Barrel was created by Chocolate Moose Cakes.
Lock is dressed as the devil, Shock is dressed as the witch, and Barrel is dressed as the skeleton.
Trivia question: Who supplied the voice of Barrel?
Danny Elfman, the composer of The Nightmare Before Christmas soundtrack, supplied the voice for Barrel. He was also the singing voice of Jack Skellington.
In addition check out these amazing Nightmare Before Christmas Cakes and Cookies.