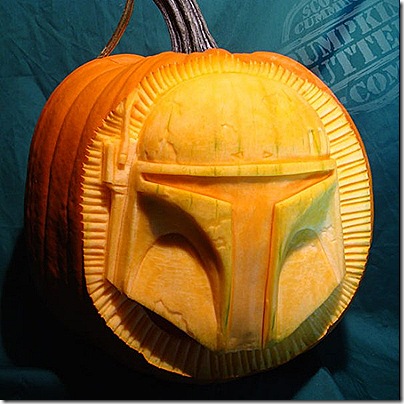 This amazing Boba Fett pumpkin carving was made by Scott Cummins.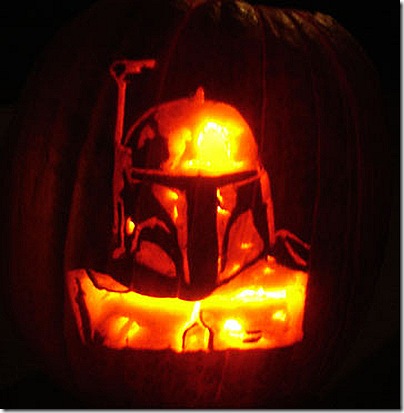 Robert Simmons carved this Boba Fett.
This pumpkin was carved by Pen-Ulti-Mate.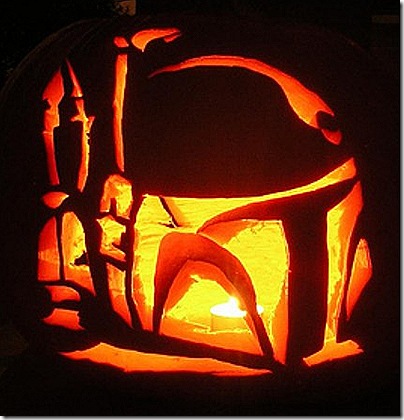 Jim Reynolds carved this pumpkin.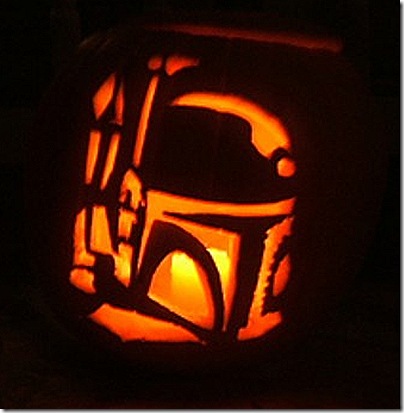 This Boba Fett helmet was carved by Kevin Presseault.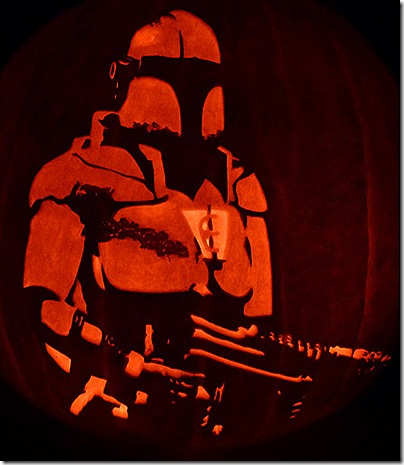 Unfortunately, I do not know who made this Mandalorian Warrior pumpkin carving.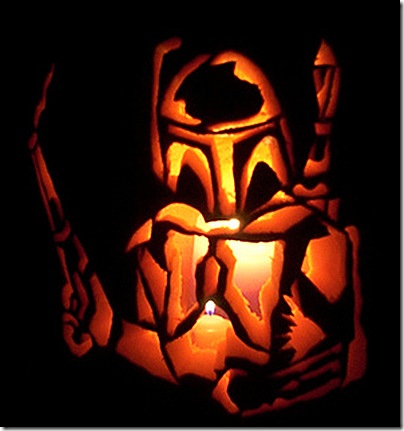 Ryan Williams carved this pumpkin.
Hornett carved this pumpkin. This Mandalorian logo appears on the shoulder of Boba Fett's armor.
Hornett wrote a wonderful history of this symbol. "This year's pumpkin was inspired by the most infamous Bounty Hunter in the galaxy, Boba Fett. This logo, which appears on Fett's shoulder, was originally called a Bantha skull. Later on (likely because of the obvious discrepancy with the shape of a Bantha's head), the skull was linked to a species of giant creatures (called Mythosaur) that inhabited the planet Mandalore. More recently, the skull was attributed to a Mandalorian training master named Jaing. Whatever the truth behind the symbol may be, it has become synonymous with the Mandalorians and particularly Boba Fett."