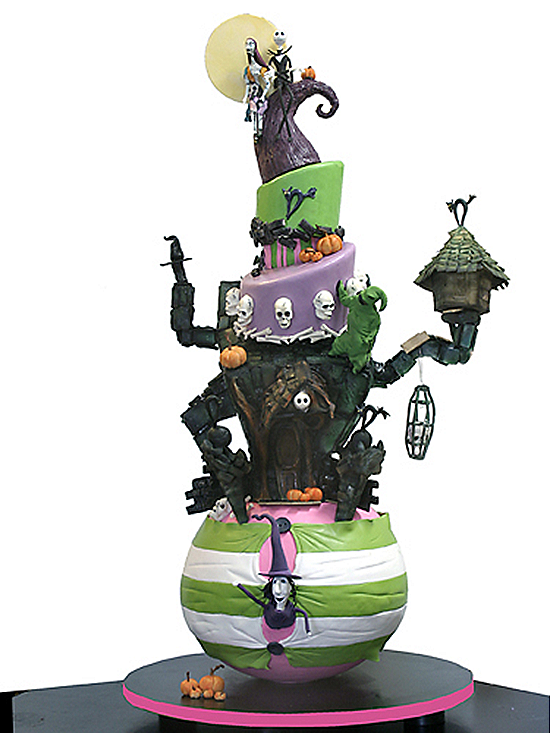 This amazing Nightmare Before Christmas Wedding Cake was made by Christopher Garren's Let Them Eat Cake.
I've seen hundreds of Nightmare Before Christmas cakes and this one is my favorite. Why do I think it's the best? Where to begin? Look at the base of the cake, it's tiny. There is no way a base that small should be able to support this cake. The tree is amazing. The branch with the tower and black cat is stunning and again defies physics. I also love the way that the very top of the tree protrudes from the top of the cake. The cage hanging from the tree is wonderful. I could go on and on, but I think you'll agree that this cake is amazing.
In addition check out these amazing Nightmare Before Christmas Cakes and Cookies.