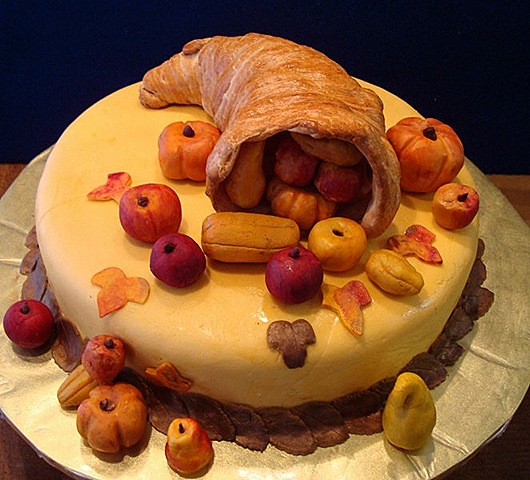 I made this cornucopia cake for a faculty luncheon at Marist High School.
I asked some of Between The Pages' readers what they were thankful for this year.
D.K. Peterson (deekaypee on Twitter): "Ooh, Thanks(giving)! Most thankful for new family and friends in my life, esp. my 2 new nieces. One on each side, 1st for each!"
Sue-Ann (ysabelkid on Twitter): "Aw, thanks! I'm most thankful I've discovered so many offbeat characters with whom I can engage online, instead of simply lurking.
I'm especially thankful I'm here to see the geek girl community explode; they've always been around but mostly in the background
I'm so amazed by the outpouring of support for bullied &/or GLBT kids/adults I've witnessed. It gives me hope."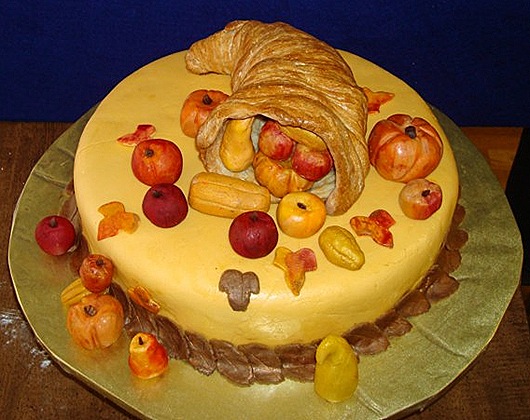 Nicole Siscaretti (njoysiscaretti on Twitter): "I'm thankful for enjoying so much laughter this year"
What am I most thankful for this year? "My family and the love of God."