Cake Central member Evoir asked the questions – What if Rapunzel was a mermaid? What would Rapunzel look like? What would her castle look like?
Here's Evoir stunning answer:
Evoir made this 6-tier cake for the 2010 Royal Easter Show/Sydney Royal Arts Competition. Most Creative Cake Category. The cake was covered in fondant. Mixed cookie crumbs were used for the sand. The rock shelf, coral reef, models of the Rapunzel Mermaid and her Sailor Prince were all made from gumpaste. The castle turret shells were gumpaste over ice cream cones. The towers were made of fondant and crumbs, molded around tubes.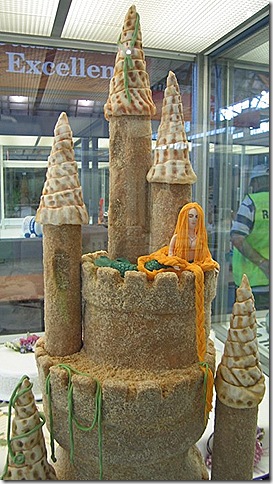 I love that Rapunzel's castle looks like a sand castle.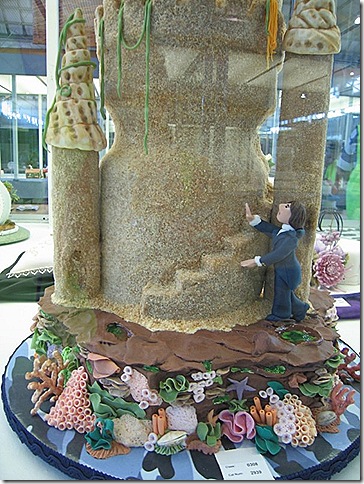 The corals at the base are amazing.