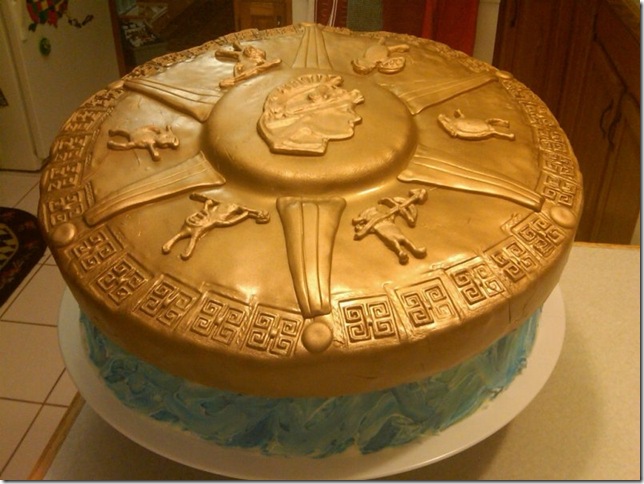 One of the key items in the movie Percy Jackson & the Olympians: The Lightning Thief is a shield.  Luke, one of Percy's friends at Camp Half-Blood, gives Percy the shield for protection.  Later in the movie, the shield plays a crucial role in revealing the identity of the lightning thief.  Here's Cake Central member Vancee74 amazing recreation of the shield.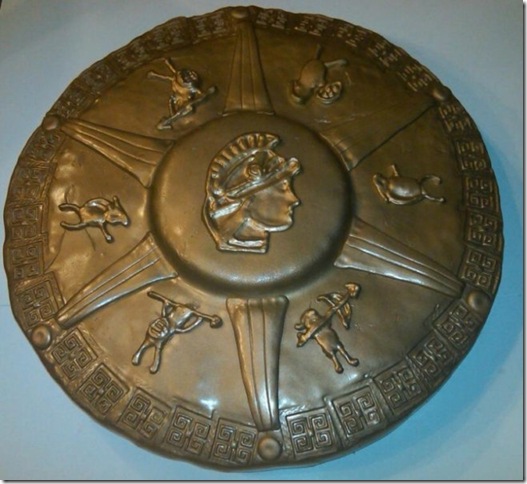 The boy that this cake was made for loved Percy Jackson, but didn't like cake.   Vancee74 came up with great solution. The shield is a made from Rice Krispies Treats and fondant and is laid on top of giant chocolate chip cookie. Underneath that is a cake which looks like the ocean (another Percy Jackson reference).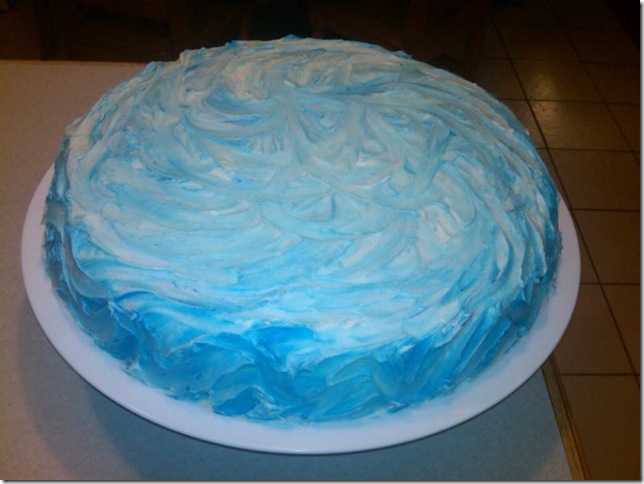 Here's the ocean themed cake which the shield sits upon.
Here's the Rice Krispies Treats shield.  It's actually two circular Rice Krispies Treats laid on top of each other – a 16 inch circle & 6 inch circle.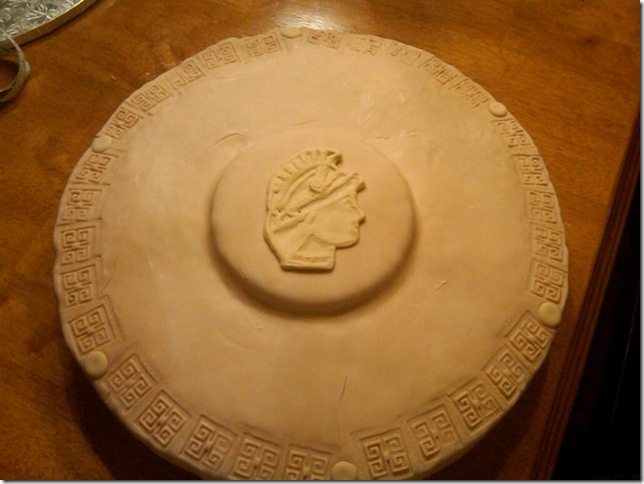 Here is the shield in progress.