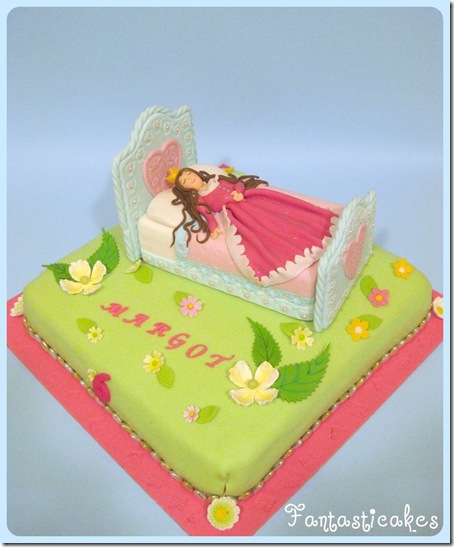 This wonderful Sleeping Beatuy cake was made by one of my favorite bakers – Fantasticakes
This cake was inspired by the Debbie Brown's Sleeping Beauty Cake. The detail on the bed is terrific.
Fantasticakes Sleeping Beauty figure is gorgeous. The hair, the dress, face & hands are wonderful.
Also, check out these wonderful Sleeping Beauty Cakes and Cookies.