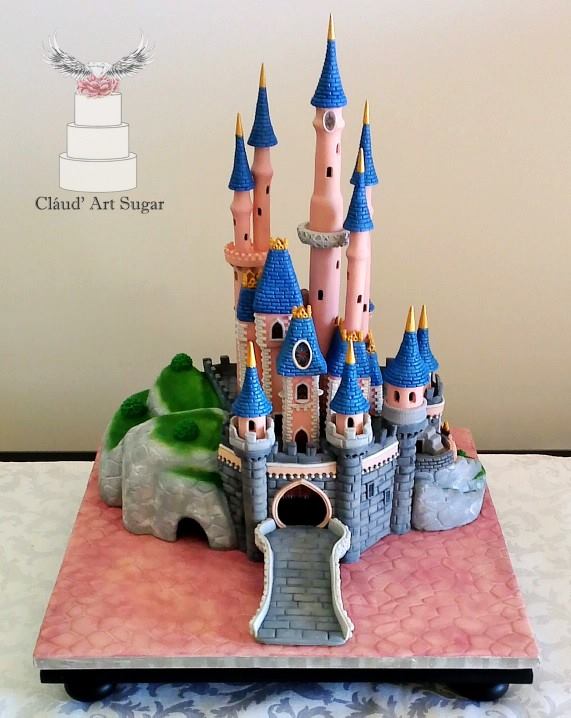 This Awesome Sleeping Beauty Castle Cake is a huge 3-D edible model of this Disney castle. This amazing cake was made by Claud Art Sugar.
This cake took 1st place in the Birthday Cake category at Cake Fest Exponor on October 2015 in Portugal.
This wonderful cake is an elaborate edible 3-D model of the castle. It has a stone path up to the castle gate. There are pink towers with blue roofs and gold spires on top.
The castle is surrounded on either side by large rocks. The ones on the castle's right have green grass and bushes.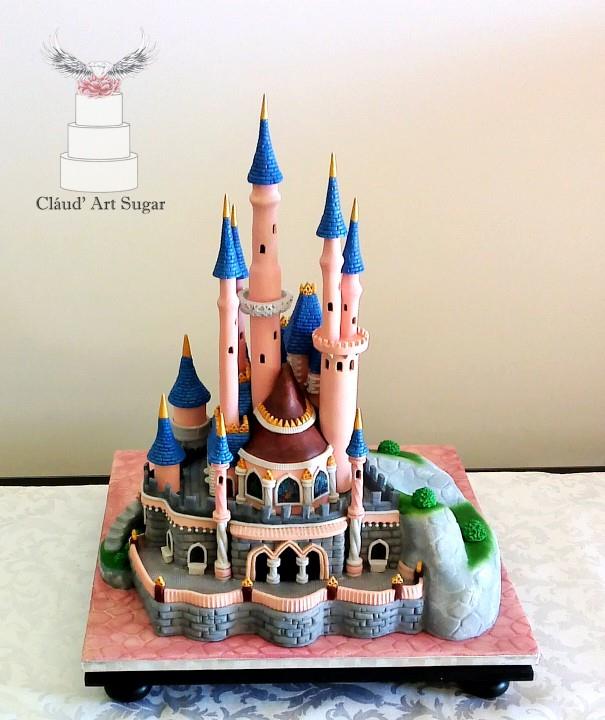 This cake reminds me a lot of Sleeping Beauty's Castle at Disneyland. It was based on Neuschwanstein Castle in Bavaria, Germany. This is the prettiest building in the park and is seventy-seven feet tall. In 1957, people could walk through the castle and see dioramas featuring Sleeping Beauty. It was closed in 2001. It reopened 2008 and even has a section where people who are unable to climb stairs can virtually walk through the castle and see the Sleeping Beauty scenes.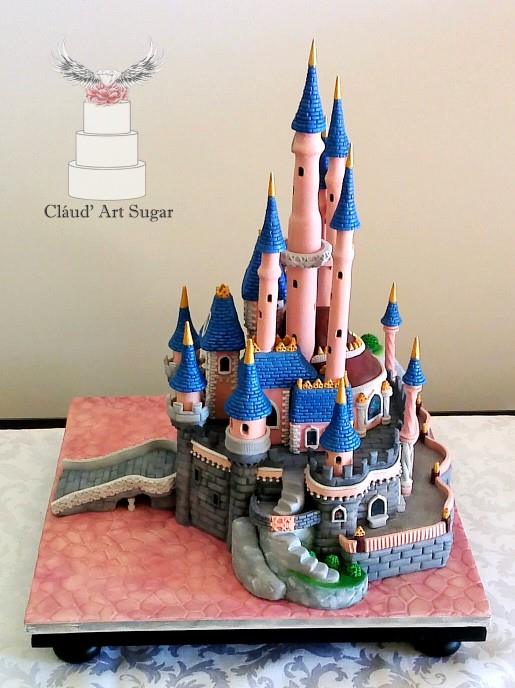 Also, check out these wonderful Sleeping Beauty Cakes and Cookies.