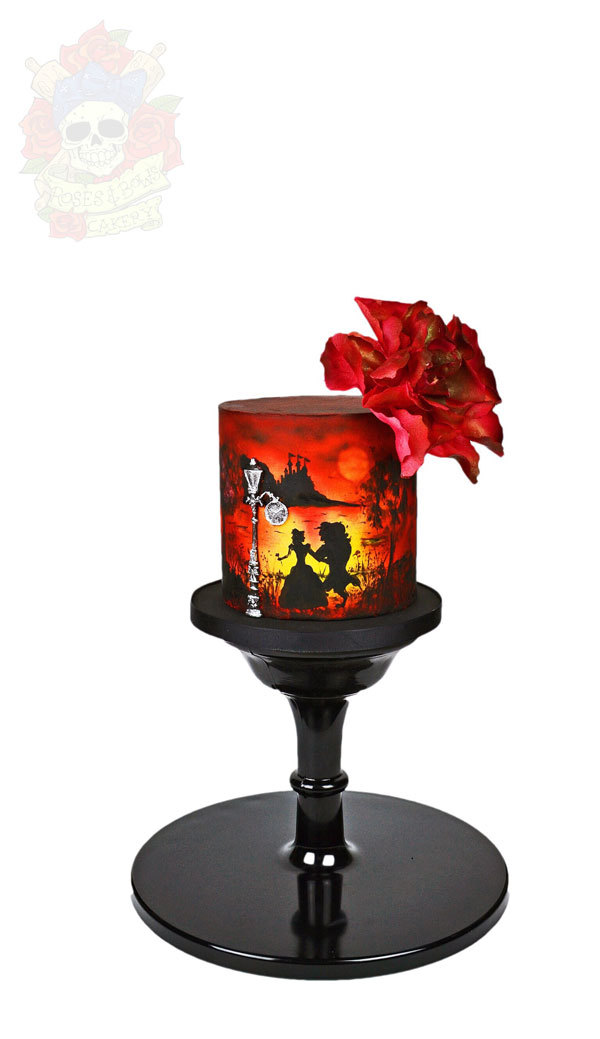 This Beautiful Beauty and the Beast Red Wedding Cake has a marvelous hand-painting of Belle and the Beast dancing together in the setting sun with the castle in the distant background. The yellow and red sunset is reflected in the lake behind them. There is a lamppost in the foreground. It is the only thing in silver.
I really like the way the cake is red with yellow highlights and black silhouettes to showcase the beautiful colors of the sunset.
There is a large red flower attached to one edge of the top of the cake
This wonderful cake was made by Roses and Bows Cakery. It was made for the Satin Ice Romance Showcase.
Also, check out these wonderful Beauty and the Beast Cakes and Cookies.
In addition check out these amazing Pop Culture Wedding cakes.