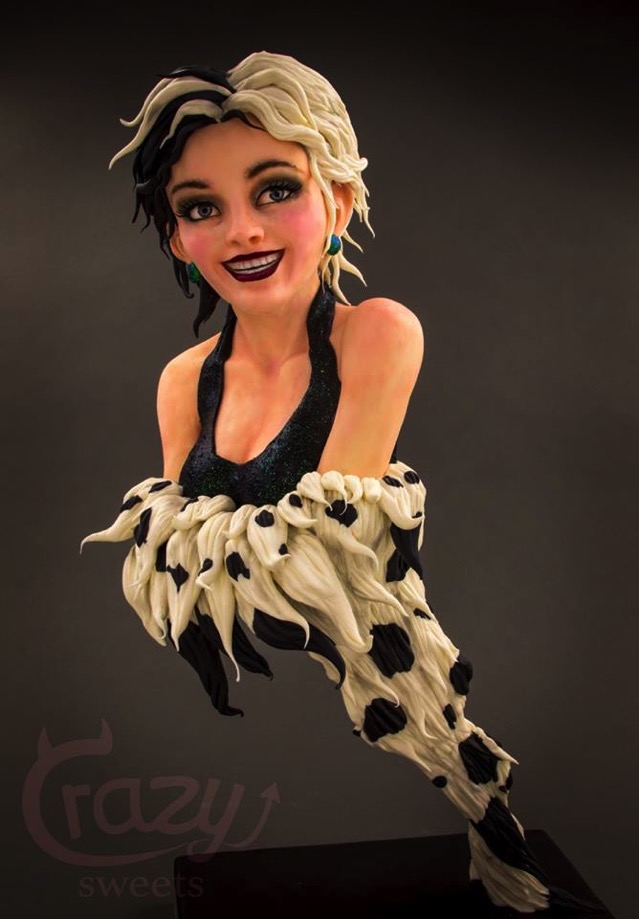 This Splendid Modern Cruella de Vil cake was made by Crazy Sweets.
This reminds me of the character in Once Upon A Time television series. It looks like the bust of a real person.
Her hair is partly black and partly white. She is wearing a black dress and a white and black fur stole. The stole seems to be hanging in mid-air below her, making this a gravity defying cake.
She has on blue earrings.
This Cruella de Vil cake was made for the Disney Deviant Sugar Art A Worldwide Collaboration which is a cake collaboration where cake artists put their own spin on Disney characters.