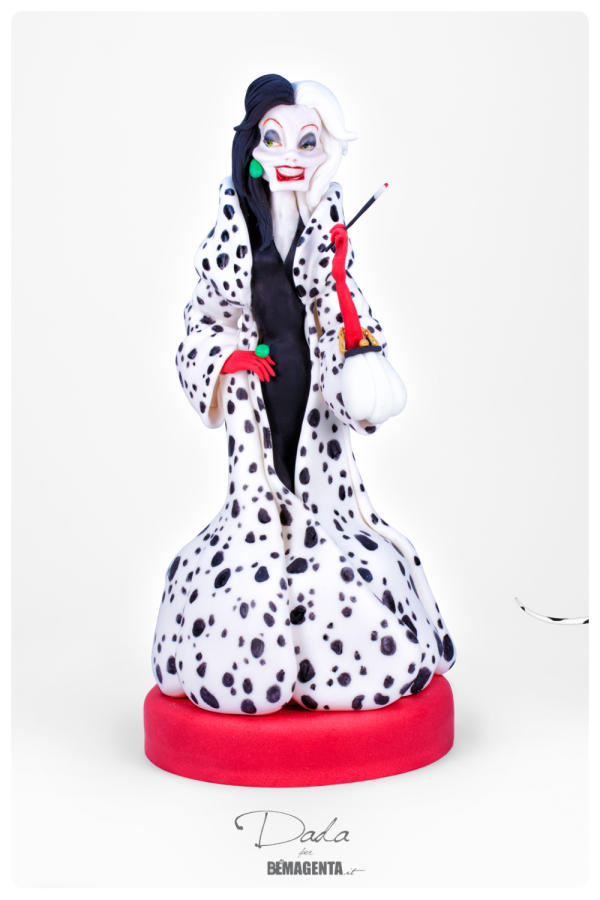 Cruella De Vil
Cruella De Vil
If she doesn't scare you
No evil thing will
To see her is to
Take a sudden chill
Cruella, Cruella De Vil
Cruella De Vil is the only Disney villain that I know of that has her own song. I always liked this song. Whenever I see Cruella De Vil I always think of the scene where Roger is playing the piano singing this song about Cruella De Vil.
This Awesome Cruella De Vil Cake Topper was made by was made by Dada la Bemagenta
This cake topper represents Cruella De Vil's version of a happy ending to the story. In her version, she won against the Dalmatians and she is sporting her new white coat with black spots.
She is standing on top of a red stand. She has on a black dress. She is wearing long red gloves and red lipstick. She is wearing a large green ring and green earrings.
This figure looks a lot like portrait done by Justin Mctwisp on Deviant Art.