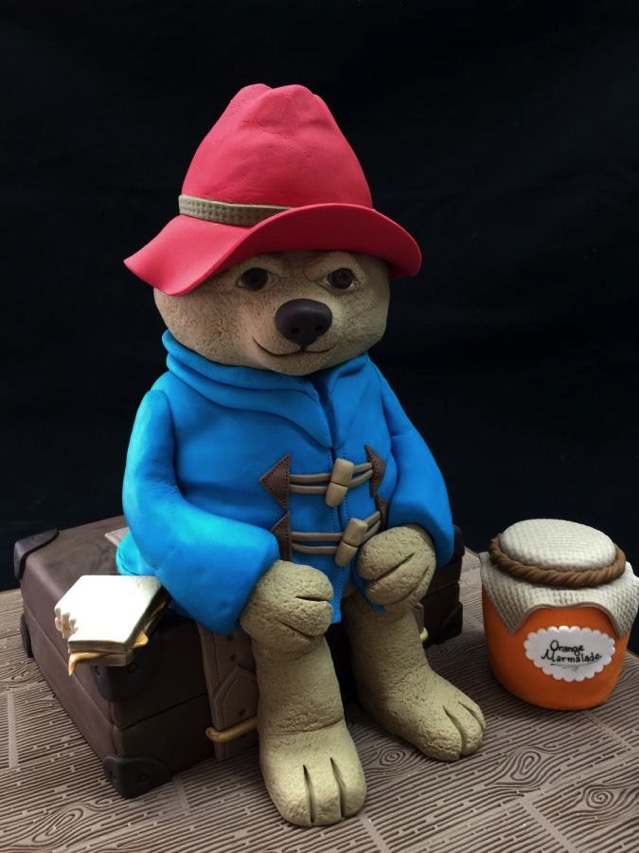 This Marvelous Paddington Bear Cake was made by Cloud 9 Cakes. He is from Peru and was discovered in Paddington Station, London by the Brown family. Paddington Bear is wearing a red hat. The hat has a light brown hat band. His duffle coat is blue with wooden buttons. Paddington Bear has a sweet tooth for orange marmalade so there is a jar of orange marmalade beside his suitcase. The jar is clear so the orange marmalade can be seen. It is covered by an edible piece of burlap fabric attached to the jar by a piece of edible rope.
He is sitting on top of his suitcase. He has taken a bite out of his sandwich which is resting on the suitcase beside him. There is a leather strap that keeps the suitcase closed.
Paddington's edible fur has a nice fur pattern.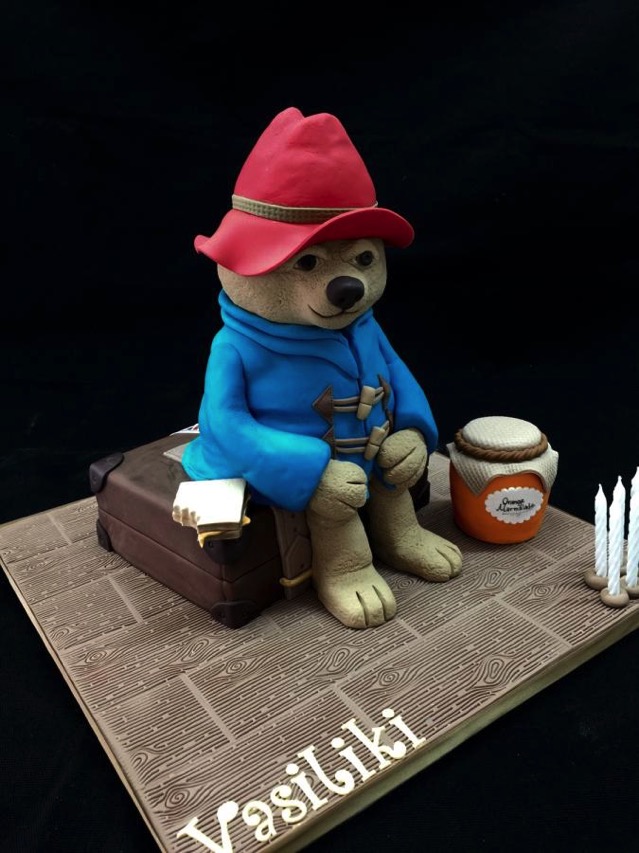 The cake board has a brown woodgrain pattern. The birthday name is on white letters. There are white candles on the other corner of the cake board.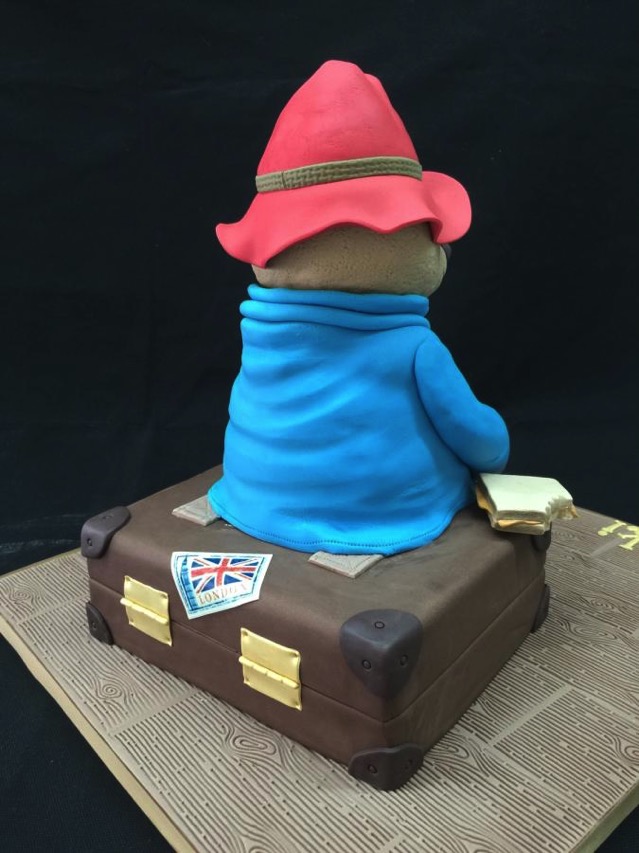 Here's a view of the rear of the suitcase. The detail of the suitcase is wonderful. There are brass hinges and dark brown metal corners. There is a London sticker with the British flag on the suitcase. The sandwich has cheese and meat and two pieces of white bread. You can easily see the bite taken out of the sandwich.