This Fabulous Peter Pan Cake was made by Alchemists of Cakes. This Peter Pan Cake features Peter Pan, Tinker Bell, Wendy, John, and Michael as they pass by Big Ben while flying over London toward Neverland.
Just before this scene, Tinker Bell has dusted everyone with Pixie Dust and I can just hear Peter saying, "Come on everybody! Here we go!". And off they go, out of the nursery window, flying over London. The night skyline of the city surrounds them.
Michael is dressed in a pink pajamas and is holding his brown teddy bear. Peter Pan is dressed in his green outfit. Wendy is flying just below them. Tinker Bell is flying at the top of Big Ben.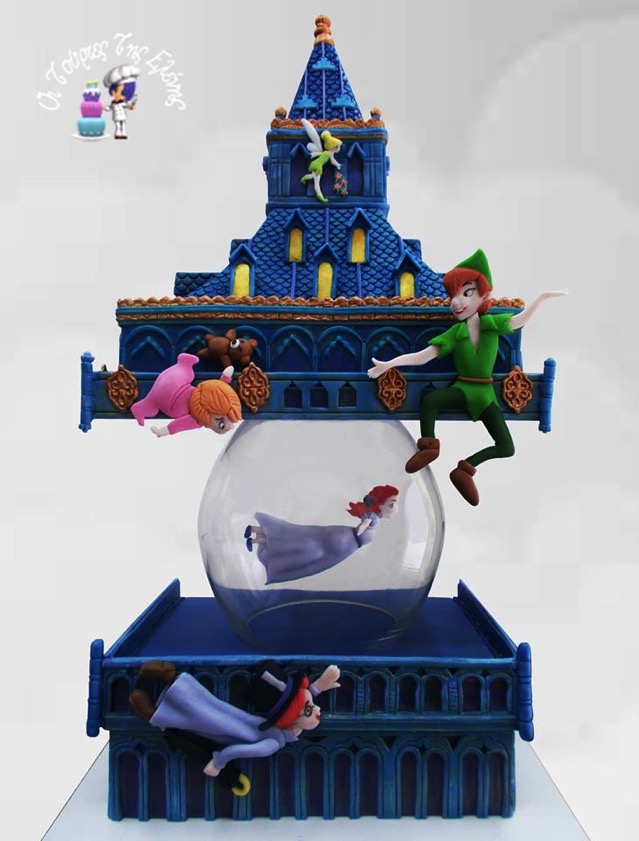 This is a view of the cake before the clock has been added. Wendy seems to be suspended in mid air inside a glass bowl as she flies by Big Ben.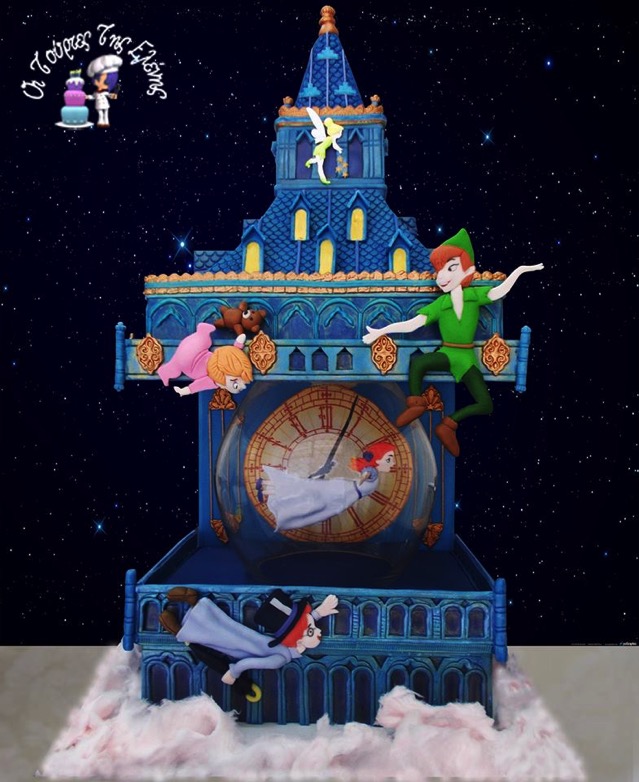 This cake was made over a five day period of time. All the details were hand cut. There are four floors. The cake is 60 cm tall. Everything is edible except the glass vase.
Here's an in progress shot of Michael and John.
Also, check out these wonderful Peter Pan Cakes and Cookies.