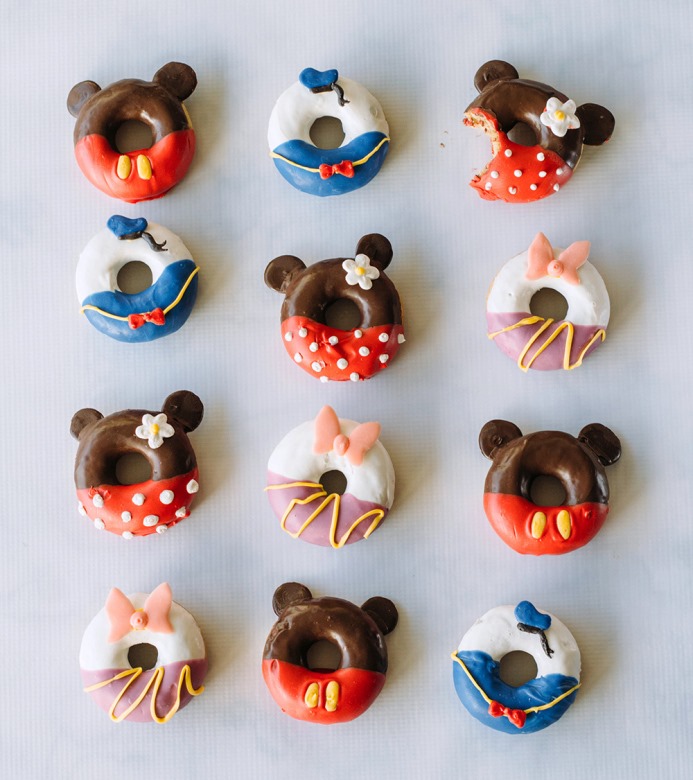 These delicious Disney Donuts were made by Courtney from Fork to Belly. Fork to Belly is a recipe blog with plenty of yummy looking recipes. Courtney has recipes for things like Earl Grey Crème Brûlée, Faux Lemon Meringue Tarts, Blood Orange Tartlets, Vegetarian Wontons, and Crab Fries. Browsing her site makes my mouth water.
Today, I want to spotlight Courtney's recipe for Disney Donuts. These adorable donuts feature Mickey Mouse, Minnie Mouse, Donald Duck, and Daisy Duck.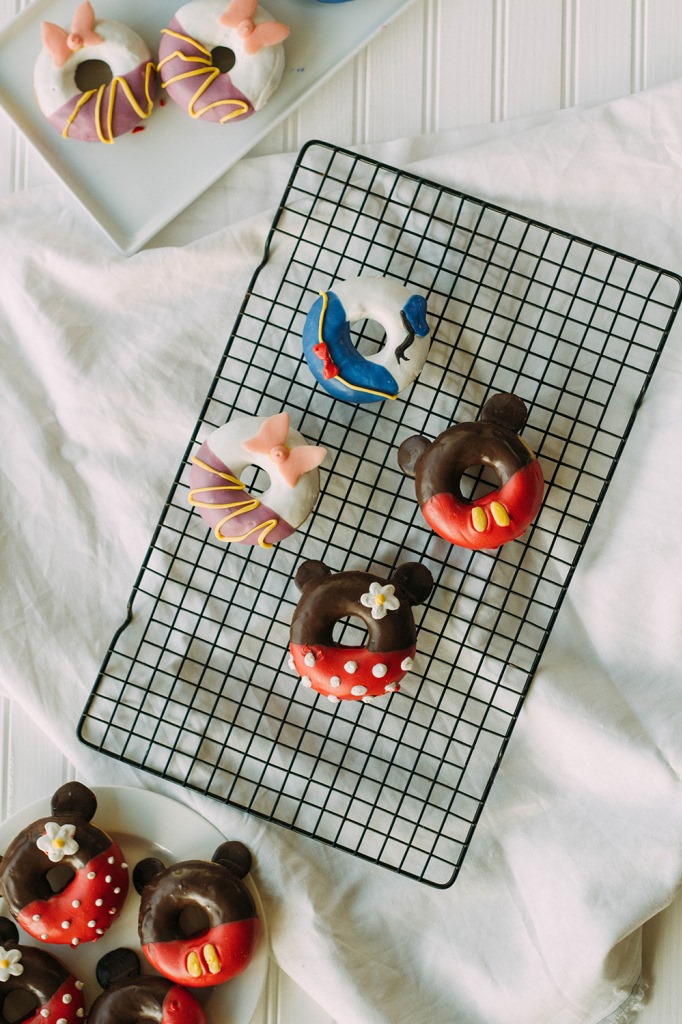 The Mickey and Minnie Mouse donuts have ears. Both are brown on the top and red on the bottom. Minnie Mouse is often shown wearing a red dress with white polka dots and a hat with a flower. So, the Minnie Mouse Donuts have white polka dots on the red and a white flower by one of her ears. Mickey Mouse usually has red shorts with two yellow buttons, so Courtney added the two yellow buttons to her Mickey Mouse Donuts.
The Donald Duck Donut is blue and white. Donald has a blue sailor cap with a black tassel. Donald's blue outfit has yellow trim and a red bow to match his classic sailor's suit.
The Daisy Duck Donut is purple and white. Daisy has a large bow at the top and yellow ribbon on the purple.
Courtney has the recipe for baking the adorable Disney donuts and decorating them on Fork to Belly.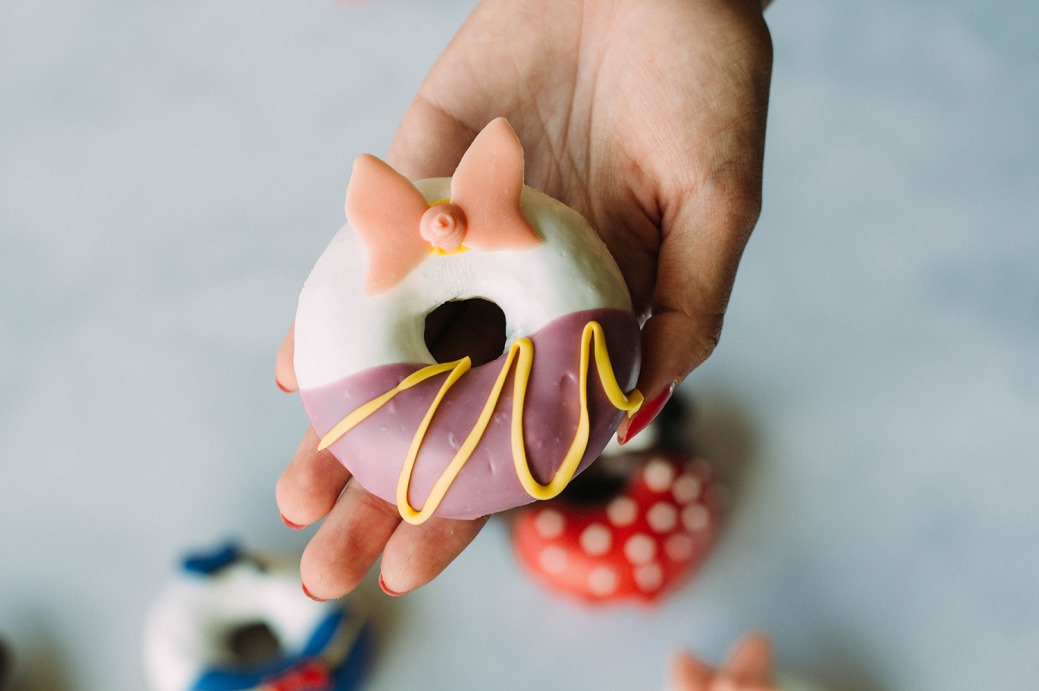 Here is a close-up of a Daisy Duck Donut. These donuts are so cute I am amazed that Disney doesn't sell these at their theme parks.