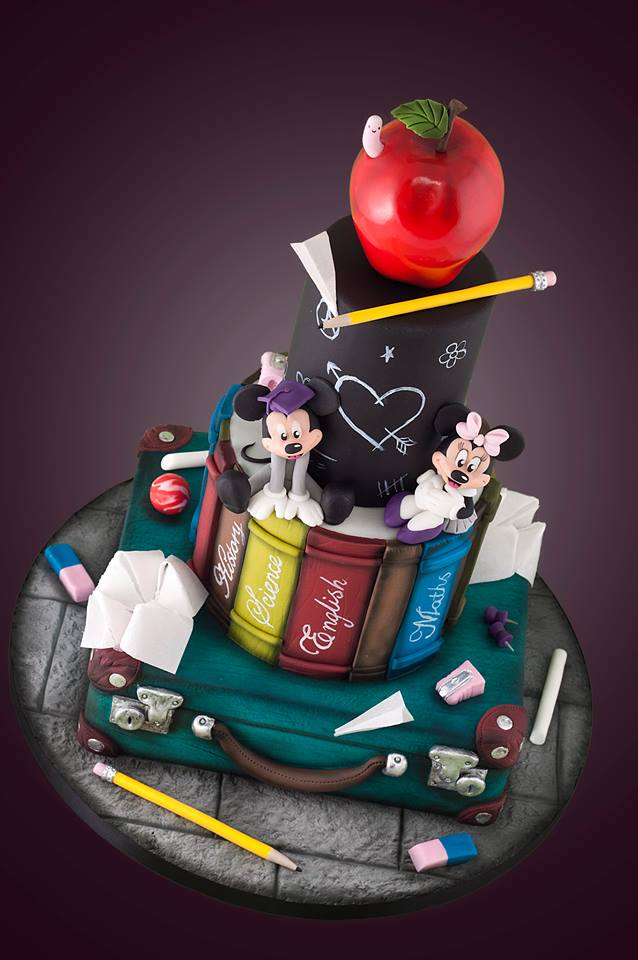 This Superb Old School Mickey and Minnie Wedding Cake is the perfect wedding cake for a teacher.
The top of the cake has a large apple with a worm sticking out.
The side of the top tier looks like a blackboard. It has a heart with a arrow sticking through it drawn in chalk. The heart is between Micky and Minnie.
Mickey Mouse is wearing a purple graduation cap and a gray suit. Minnie is wearing matching purple shoes and a gray dress.
This wonderful Disney cake was made by Little Cherry Cake Company.
The next tier is a set of books for English, Maths, science, and History.
The bottom tier is a suitcase.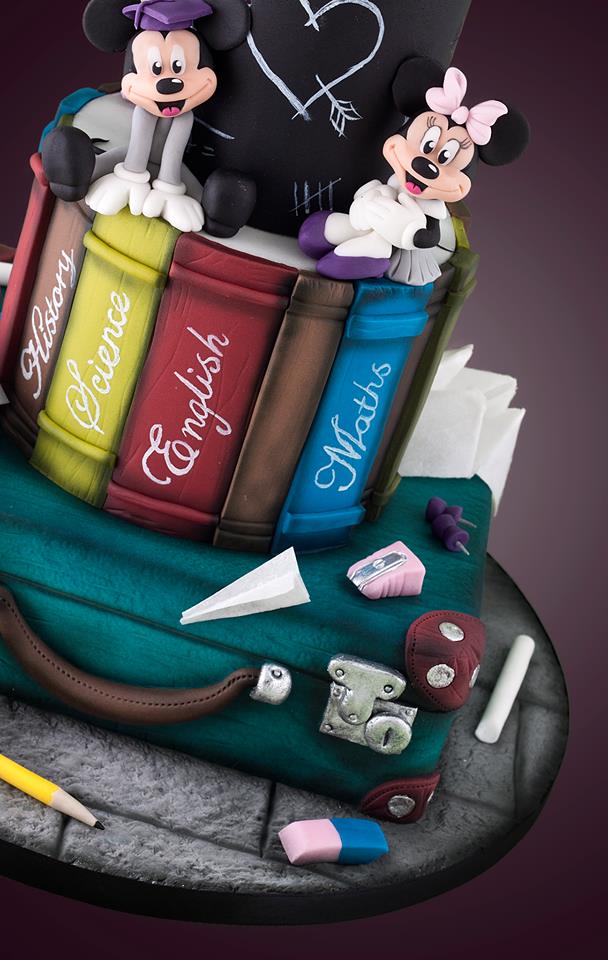 There is a pencil, an eraser, and a piece of chalk lying on the stone floor that is the cake board.
On top of the suitcase is a paper airplane, a pencil sharpener, some push pins, and some crumpled paper.
Also check out these marvelousMickey and Minnie Mouse Cakes and Mickey and Minnie Mouse Cookies.