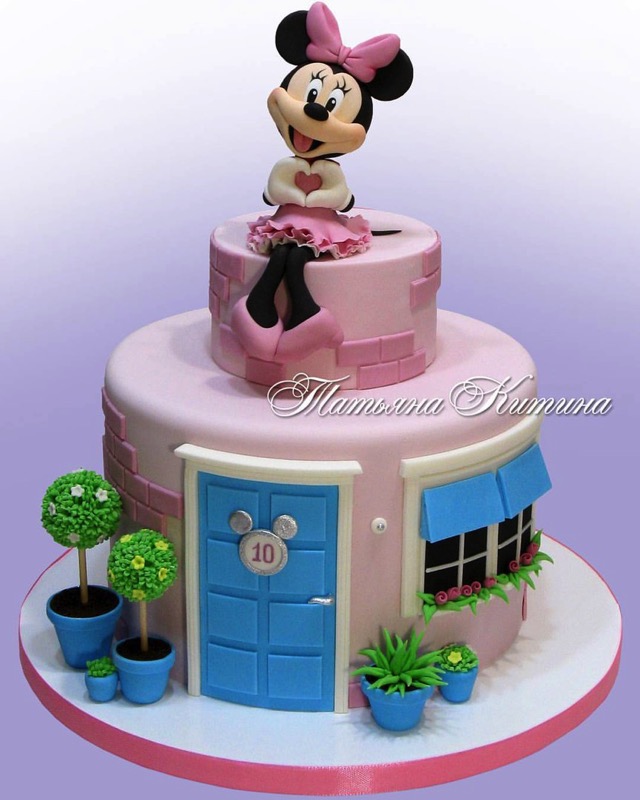 This adorable Minnie Mouse cake features Minnie Mouse sitting on top of her apartment.
This wonderful cake was made by Tatyana Kitina.
This cute Disney cake has a blue door and window awnings for Minnie's apartment. There is a silver Mickey head with the number 10 for the apartment number. Pink roses are in the windows.
There are blue pots with shrubs and plants on either side of the door.
Pink bricks are on the side of the cake.
I love all the cute details of this cake.
The top layer of the cake is like the second floor of the apartment. It is pink and has pink bricks. Minnie is sitting on the top of it.