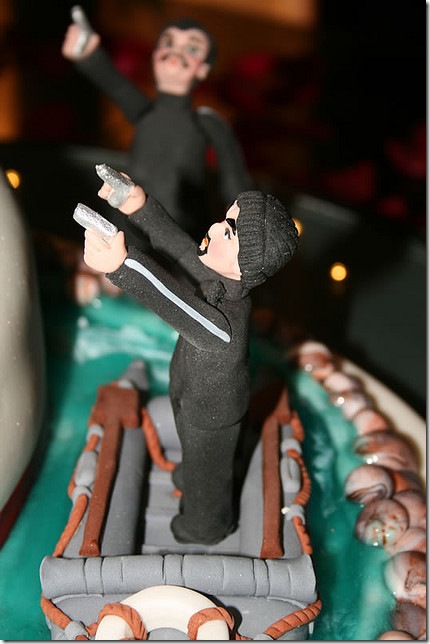 This amazing James Bond Wedding Cake was made by Variedades Dalila in Venezuela. The most amazing thing about this cake? The helicopter and figurines were hand made and are edible.
This cool James Bond Birthday Cake was made by Imagine Cakes in Port Stephens, Australia.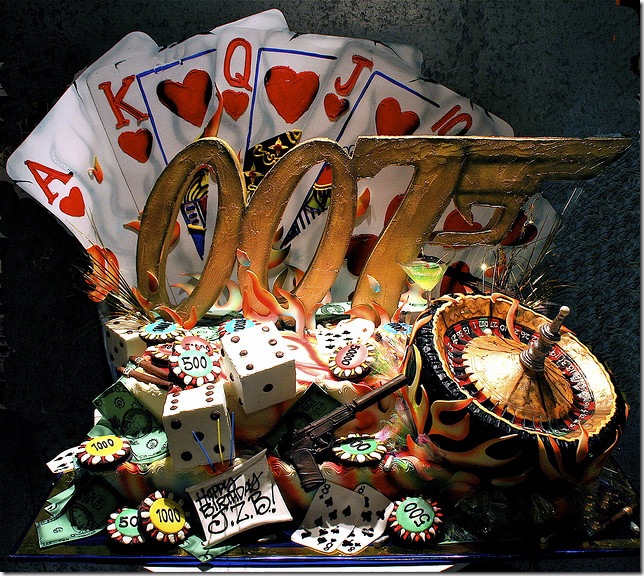 This awesome Casino Royale cake was made by Rosebud Cakes in Beverly Hills, California. I love Rosebud Cakes because they developed a unique design style which they use on all of their cakes. You can look at a cake and tell that it was made by Rosebud Cakes. They are the only baker, I've seen with that distinct of a style.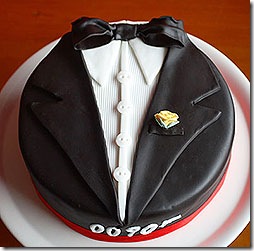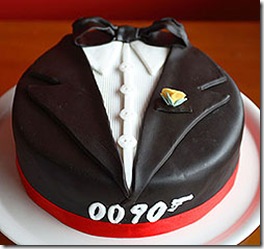 This cute James Bond Tuxedo Cake was made by Snob Cakes which is located in Beach Haven, New Zealand.
These great James Bond Birthday Cakes were made by The Cake Works in Darlington, Co. Durham in the United Kingdom.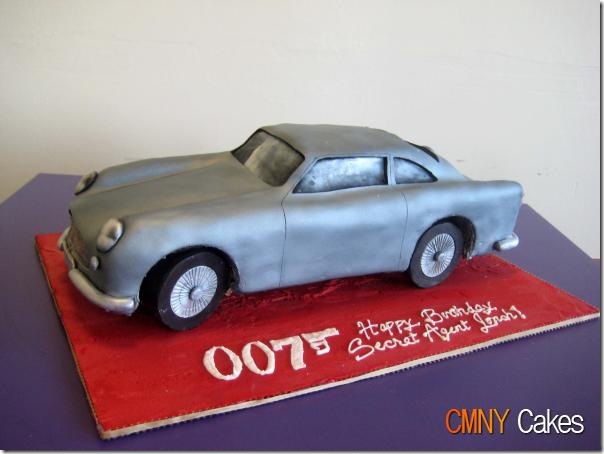 This awesome cake of James Bond's Aston Martin was made by CMNY Cakes which is located in Long Island and Manhattan.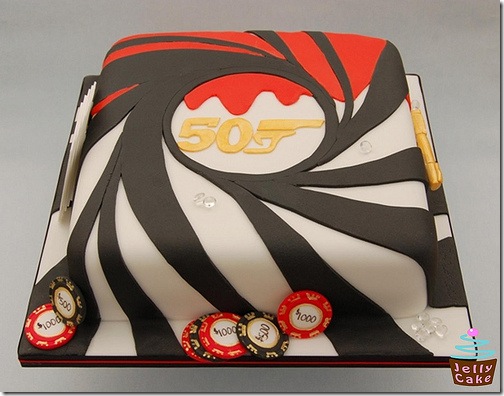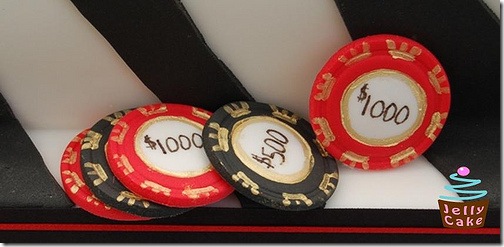 This terrific James Bond Cake was made by Jelly Cakes in the United Kingdom. This cake features Handmade Poker Chips, the Golden Gun, the winning card hand from Casino Royale, and edible diamonds.
This stylish James Bond cake was made by Inspired by Chocolate and Cakes in Sydney Australia.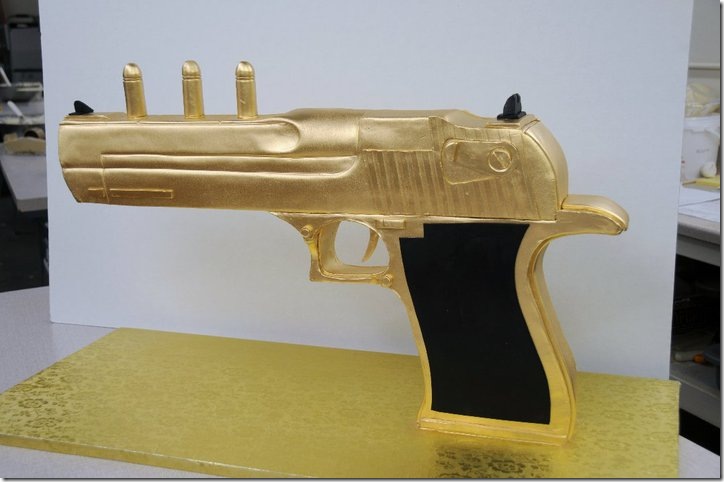 My favorite cake decorator, Mike's Amazing Cakes, made this amazing Golden Gun.