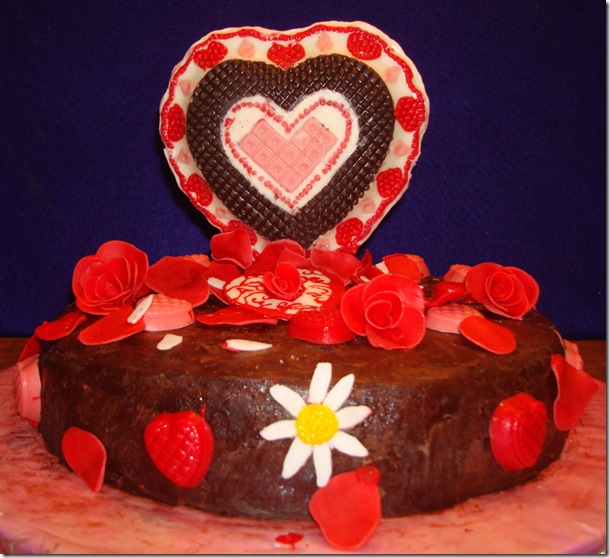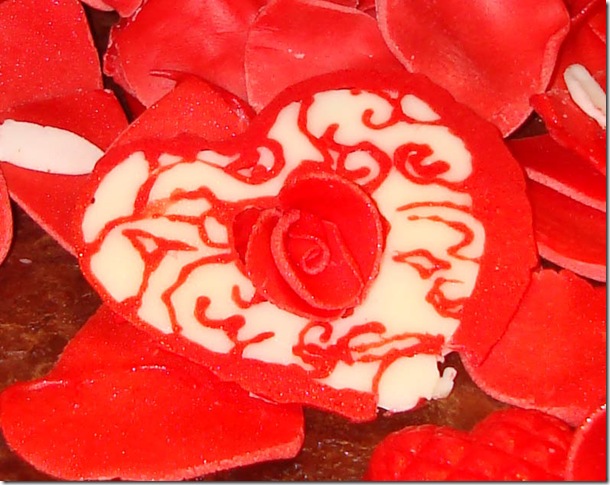 My daughter and I made this Valentine's Day Ice Cream Cake for my niece's 13th birthday. The cake is made of cookies and cream ice cream with an Oreo cookie crumb bottom. The cake is covered in ganache . This is the first ice cream cake that we've made.
To make the cookie crumb bottom, we separated Oreo cookies halves from the inner filling and placed the cookies into a food processor to produce cookie crumbs. We placed enough of the crushed Oreo cookies crumbs into a 9" spring form pan to cover the bottom of the pan.
To make the ice cream cake, we put one gallon of softened cookies and cream ice cream into the spring form pan on top of the cookie crumbs and use a spoon to press the ice cream down to get out any air pockets. When all of the ice cream was in the pan, we smoothed and leveled it on top with a spoon. We periodically placed the spoon into hot water and dried it off before trying to smooth the ice cream so that the ice cream was easier to work with. We placed the pan into the freezer for several hours in order for the ice cream to get hard.
We made ganache and used it to frost the cake. We had to keep putting the cake back into the freezer to prevent the ice cream from melting. It took a while to get the ganache smooth because it kept hardening as soon as it touched the ice cream cake.
We made modeling chocolate and used it to make chocolate roses, rose petals, the daisy and daisy petals.
We made the chocolate heart centerpiece by painting a chocolate mold with colored chocolate and filling it with white chocolate. We put the 2 halves of the chocolate heart centerpiece together using white chocolate. We made a red heart base and used red chocolate to glue the heart centerpiece to the base. We created the smaller heart by drawing a chocolate heart shape onto parchment paper.