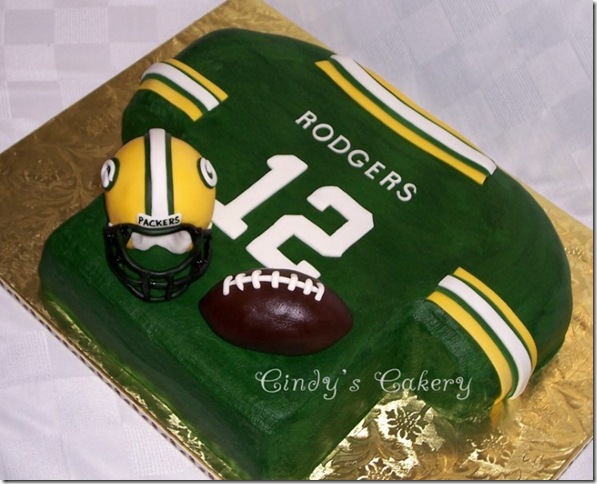 This wonderful Aaron Rodgers cake was made by Cindy's Cakery. Cindy's Cakery specialize in custom wedding and all occasion cakes for the Williamsburg, Yorktown, Newport News, Gloucester and Hampton Roads, Virginia areas.
Wendy Woo Cakes made this cute Packers Birthday Cake for a 2 year old boy named Mason.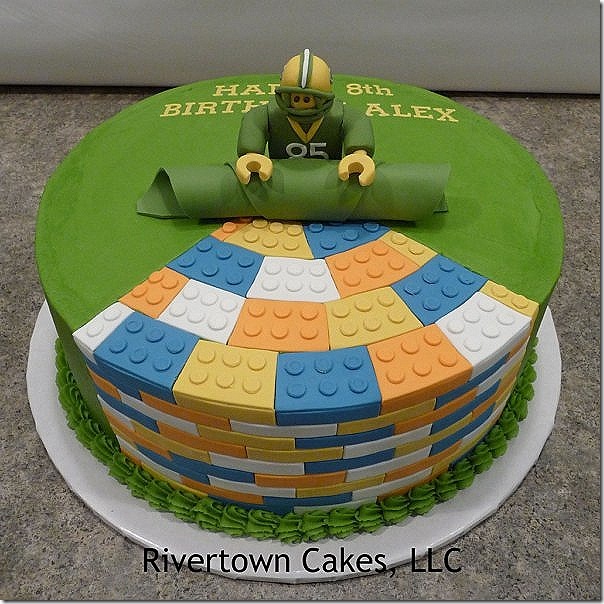 This terrific Green Bay Packers LEGO Cake was made by Rivertown Cakes. The creativity on this cake is amazing; I never would have thought to combine LEGO & football this way. I like this cake so much that this is the 2nd time I've featured it. The first was in a post entitled –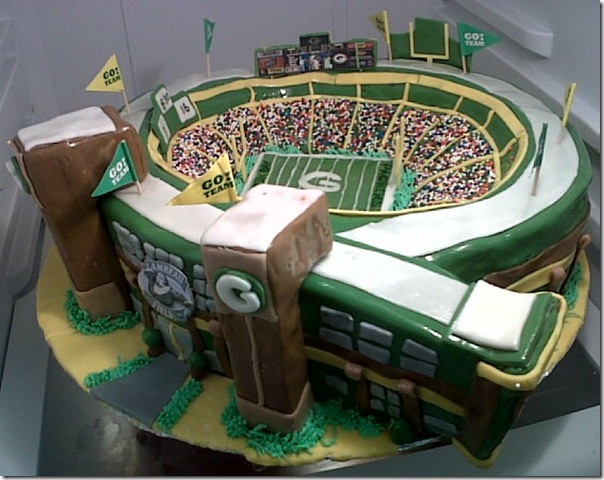 This great recreation of Lambeau Field was made by Cake Central member Kup Cake Kingdom.