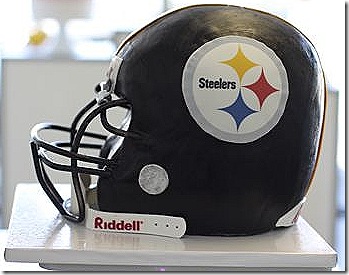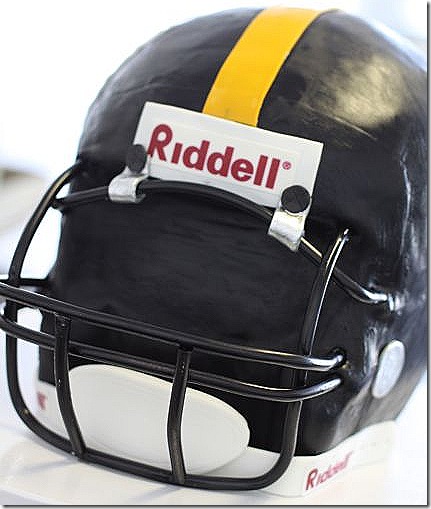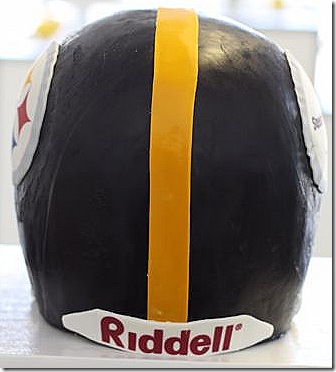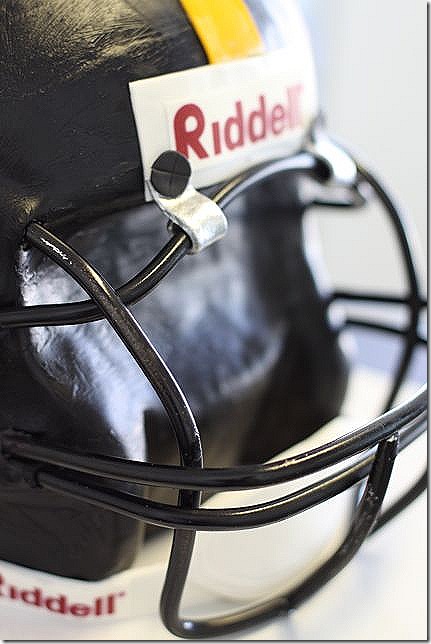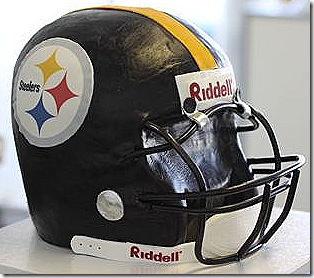 This amazing grooms cake was made by My Sweet and Saucy which is located in Long Beach, California. The helmet itself is cake, while bendable pipe was used to make the front of the face mask. If you like this grooms cake, you'll love My Sweet and Saucy's wedding cakes – they're beautiful.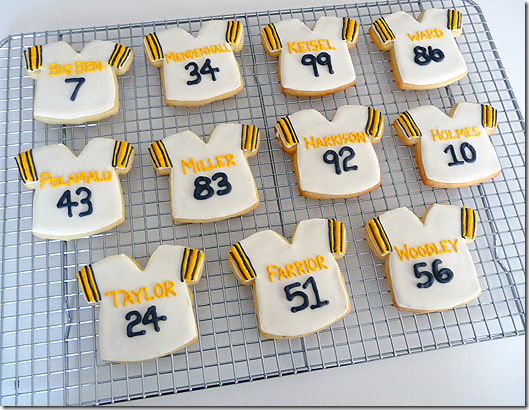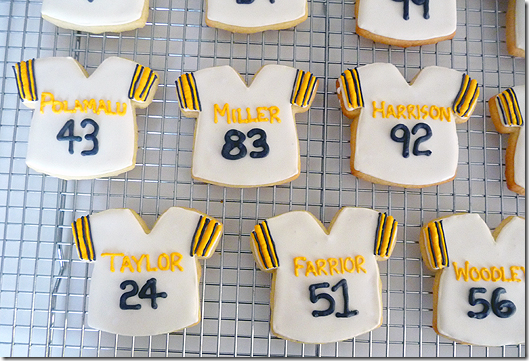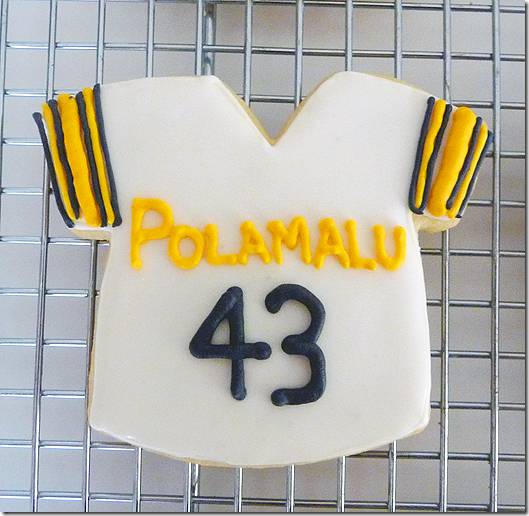 This wonderful jersey cookies were made by Brown Eyed Baker. These are sugar cookies decorated with royal icing. Brown Eyed Baker has everything you need to make these cookies – a recipe for sugar cookies, a tutorial on how to decorate sugar cookies with royal icing and a link to purchase a jersey cookie cutter.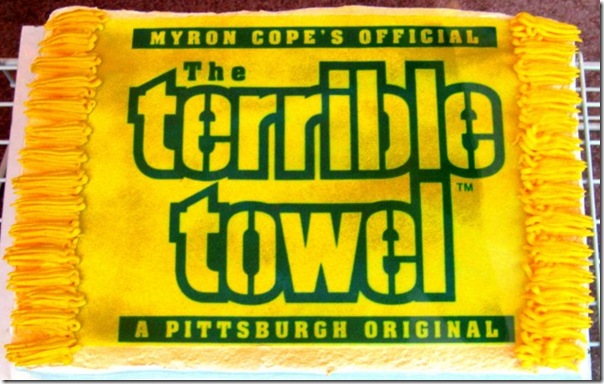 I couldn't wrap up my tribute to the Steelers without a Terrible Towel. This amazing cake was made by April Zosia. The first time I saw this, I didn't even realize it was cake.