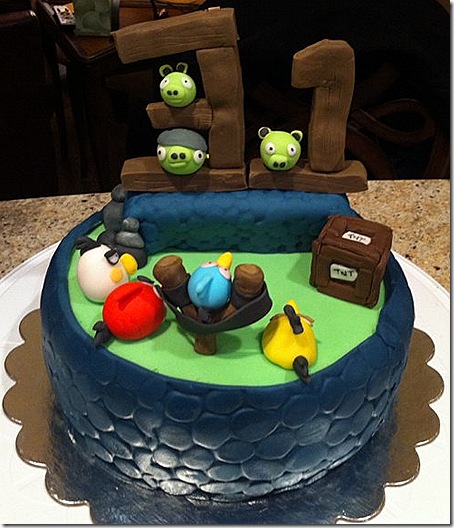 This wonderful Angry Bird Cake was made for Adam by his girlfriend, Melanie.  You can find additional pictures of this cake on Adam's website.  Often after you decorate a cake, you discover that you didn't leave a space for the candle or include the person's name or age on the cake.  I love how Melanie handled this.  Did you see how old Adam is?  If not, look closely at the pig's house.  That's so cool.
My favorite pictures are the ones taken while the birthday candles were lit.  The cake looks more like an angry mob than angry birds and you actually feel sorry for the pigs because they and their house are about to be burned to the ground.
Here's the birds and pigs unified against a common foe, the serving knife.