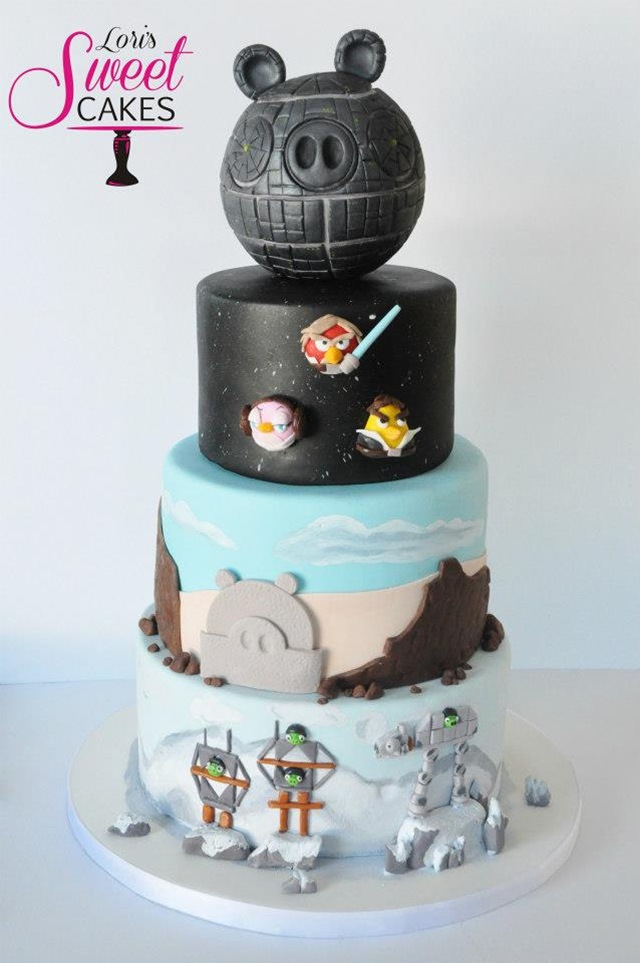 Lori's Sweet Cakes made this stunning Angry Birds Star Wars Cake for her son's 7th birthday. The top layer is The Death Star, the middle layer is Tatooine, and the bottom layer is Hoth.
Here are some close-ups of this amazing cake.
The Death Star is amazing and the figures of Leia, Luke, and Han are terrific.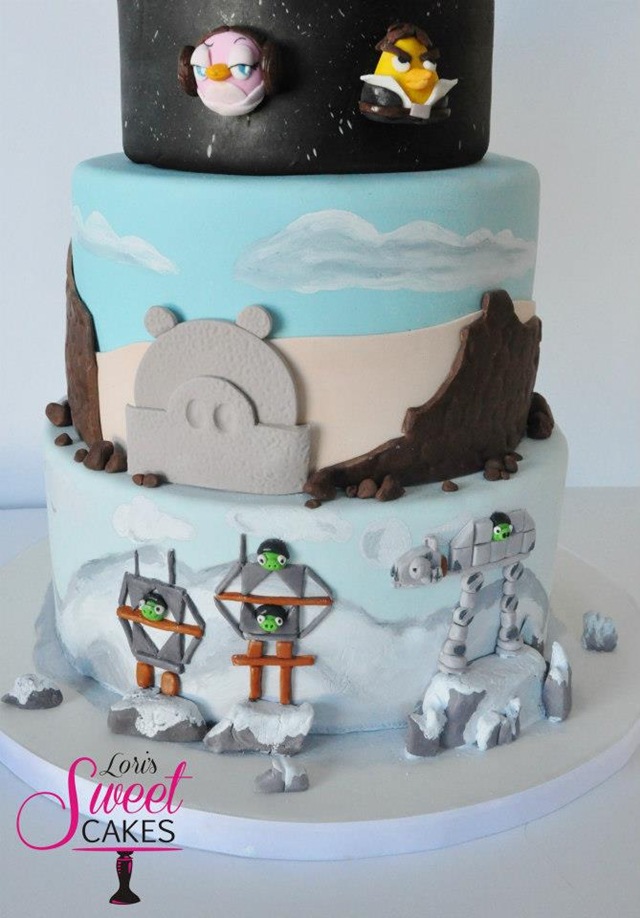 I can't decide which I like more the Death Star or the Tatooine, and Hoth layers. I love the hand painted backgrounds on the bottom two layers.