Even though I'm a Atlanta Braves fan, I love Sara Schneider's New York Mets cakes. Sara rendition of Mr. Mets is adorable.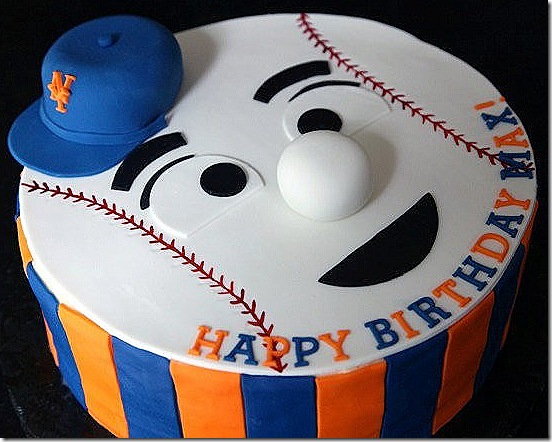 This is Sara's 3-D Mr. Mets cake.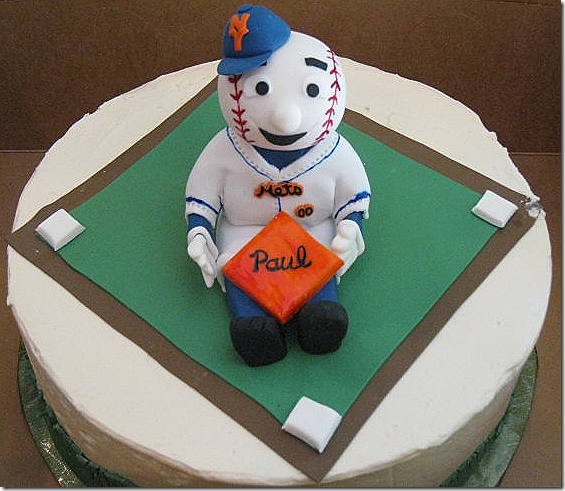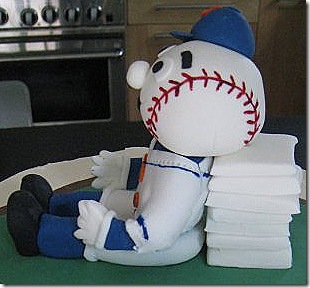 I love how Sara has Mr. Mets leaning on a bunch of bases.
This is Sara's New York Mets' Logo Cake. She replaced the word Mets with the birthday boy's name.