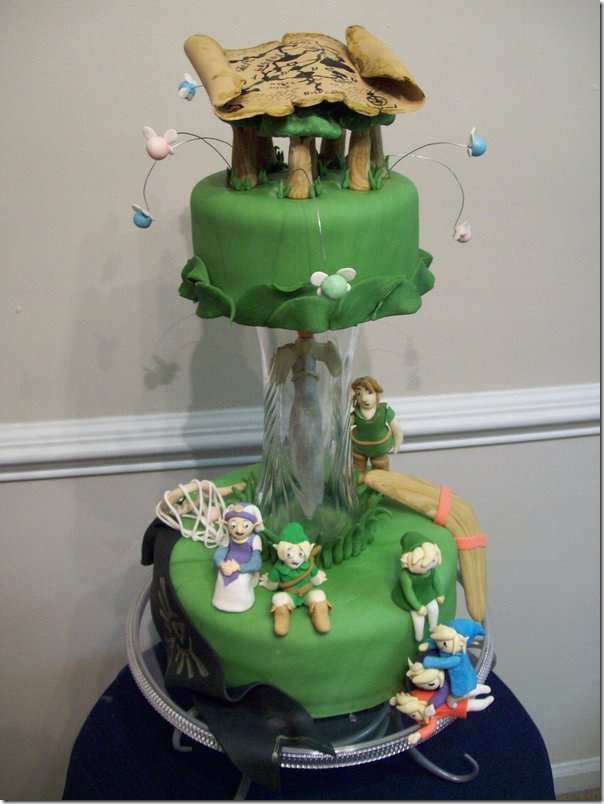 See Through Silence made this awesome Legend of Zelda cake for her husband's birthday. My favorite thing about this cake is the way she blends images from multiple Zelda games.
The map on top and the tall figure in the back are from Twilight Princess. The fairies and the Zelda/Link figure on the left are from Ocarina of Time, and the four little guys climbing up the cake are from Four Swords Adventures
. There is also a net, boomerang, the master sword, and the Hyrule symbol on a banner.
Here's a close-up of the map on the top of the cake. It looks like the map is of the City in the Sky.