Sharon Forbes from For Something Different makes some of the coolest pop culture cakes in the world. This is Sharon's Starsky and Hutch / Huggy Bear Birthday Cake.
Trivia question: Everyone remembers Starky and Hutch's red and white car But, do you remember what model it was? Scroll down to the end of the post for the answer and an interesting piece of trivia about the car.
For more of Sharon's awesome work, check out her 1940's Themed Wedding Cake. It is one of the best cakes I've ever seen.
Here are more pictures of this awesome cake: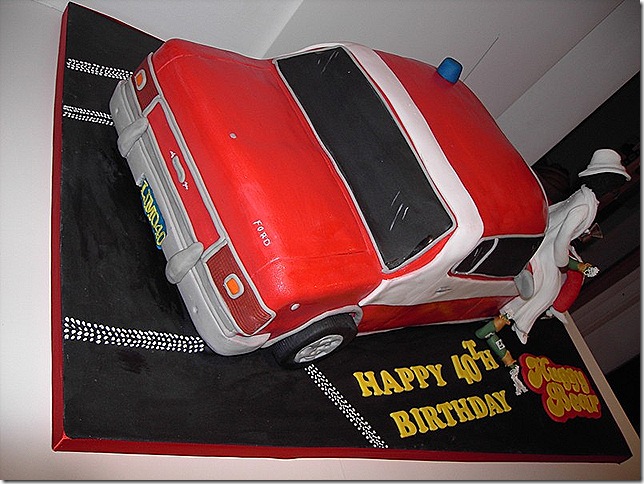 The car Starsky and Hutch drove was a Ford Gran Torino. In 1976, the car was so popular that Ford manufactured approximately 1,300 "Starsky & Hutch" Gran Torinos. You can still find this limited edition Gran Torino for sale online.