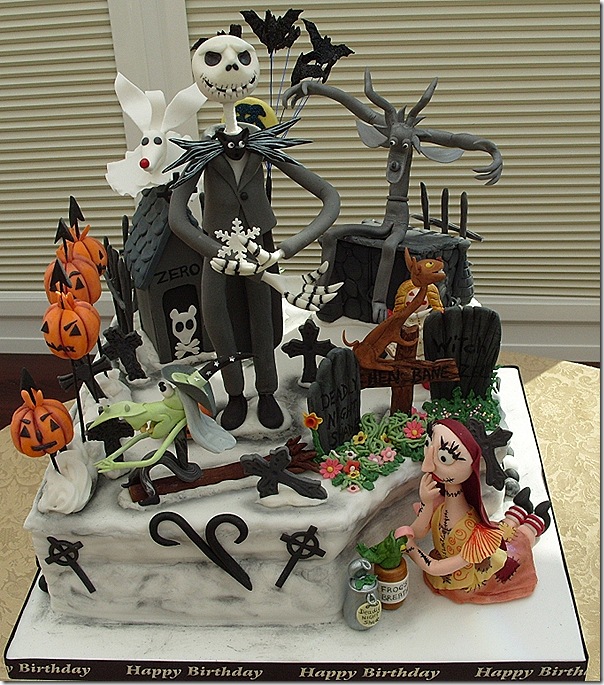 This wonderful Nightmare Before Christmas Cake was made by Cake Central member Sugar Blues. There are so many little touches that it is easy to miss items the first time around. For example, I looked at the cake a few times before I noticed the doll.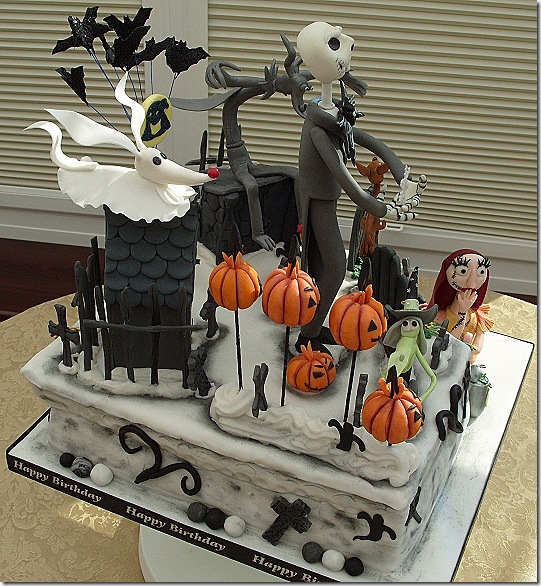 My favorite part of the cake is Zero. I really like how he is on top of his dog house with his ears and tails flying in the wind. It gives the impression that he is is hovering above his dog house.
In addition check out these amazing Nightmare Before Christmas Cakes and Cookies.