Geppi's Entertainment Museum, in Baltimore, Maryland, is home to one of the finest comic book collections in the world. The most famous part of the collection is a case with some of the most valuable comic books in the world.
Photo from Brian Adam's photostream.
Charm City Cakes is just a few miles down the road. For one celebration, Steve Geppi had Duff Goldman and his crew recreate these famous comic books as cakes. The results: pure magic!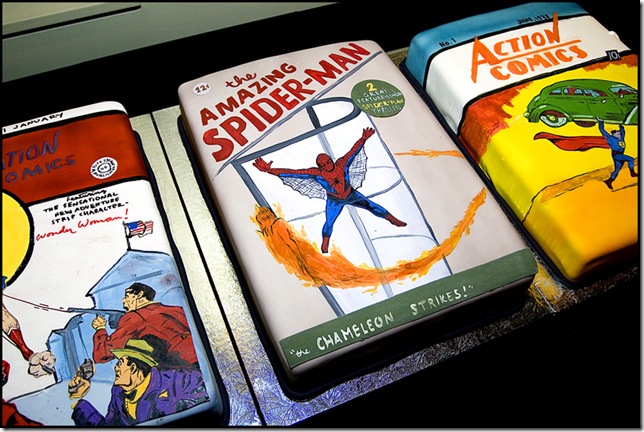 Photos from Patty Boh's photostream.