This great version of Thor's hammer, Mjolnir, was made by Angela from A Spoon Full of Sugar. On A Spoon Full of Sugar, Angela has written a wonderful write-up on Mjolnir and the instructions for this cake.
Kayla, from Monkey Sew, Monkey Do (what a great name for a sewing blog), made this cool cake for her Husband's birthday.
This wonderful Thor Birthday Cake was made by Oh My Ganache Bakery in Colliersville, Tennessee.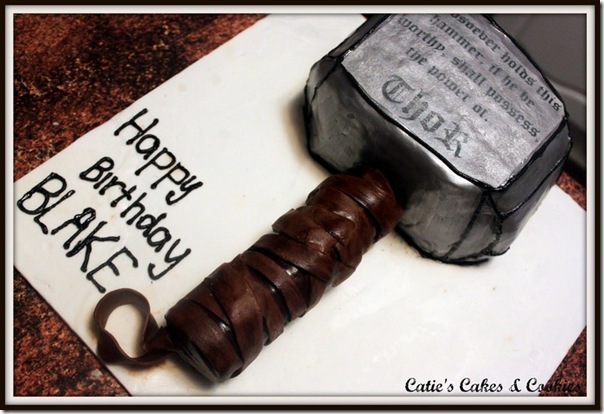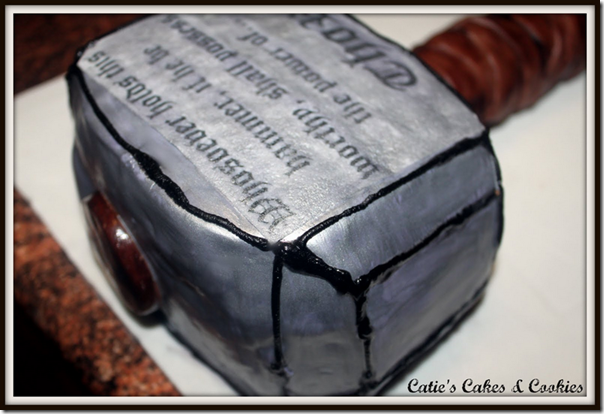 Catie from Catie's Cakes & Cookies made this wonderful birthday cake for her husband.
Take a look at these marvelous Thor Cakes & Cookies