Anna Maria Roche, from Planet Cakes, made this amazing Alice in Wonderland Cake for the 2010 Sydney Royal Easter Show. Many of these pictures came from Creative Cakes by Julie's photostream.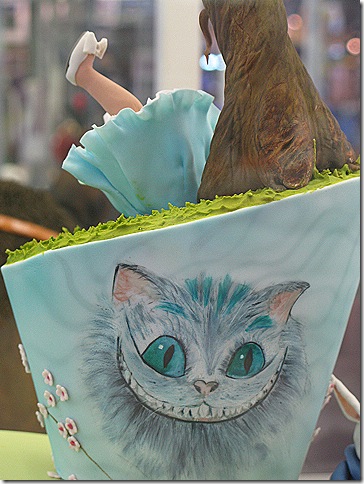 Anna Marie's painting of the Cheshire Cat is wonderful.
Here is the other side of the top layer.
The Queen of Heart's figure is amazing.
The Mad Hatter is also stunning.
You can't see it in the large pictures of the cake, but even the flowers have faces.