This is one of the most unique Wedding cakes I've seen. I love the way that she turned the bride and groom into super-heroes. My favorite thing about this cake though is the fact that the baker found a way to put the bride's two kids in the cake with one as Batman and one as Iron Man. This cake was made by Tesoro's Cookies.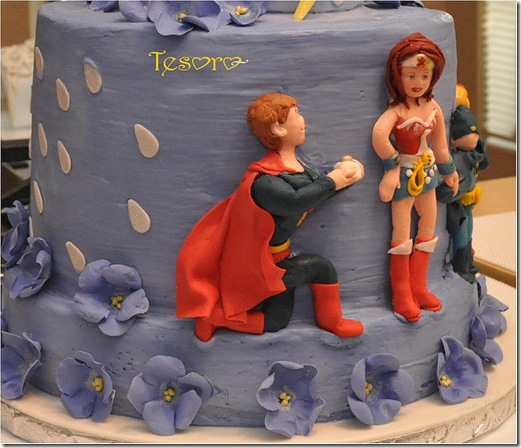 This is a picture of the Bride and Groom as Wonder Woman and Superman.
This is a picture of the bride's two children as Batman and Iron Man.
In addition, check out these Pop Culture Wedding Cakes.