These wonderful Nightmare Before Christmas Cupcakes were made by Monnster Cakes. The faces on these cupcakes are amazing.
Here are close-ups of these stunning cupcakes.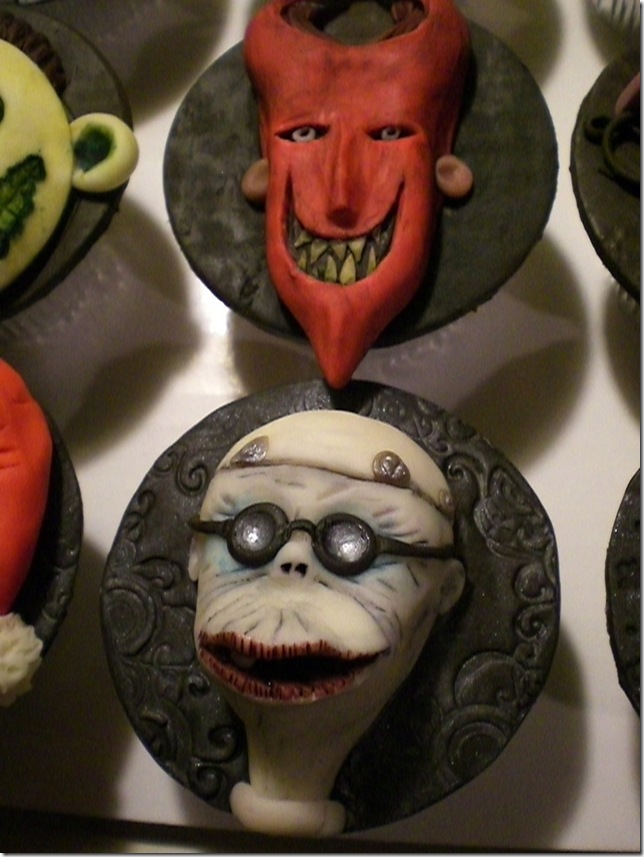 Talk about attention to detail; there are even lenses in Doctor Finklestein glasses.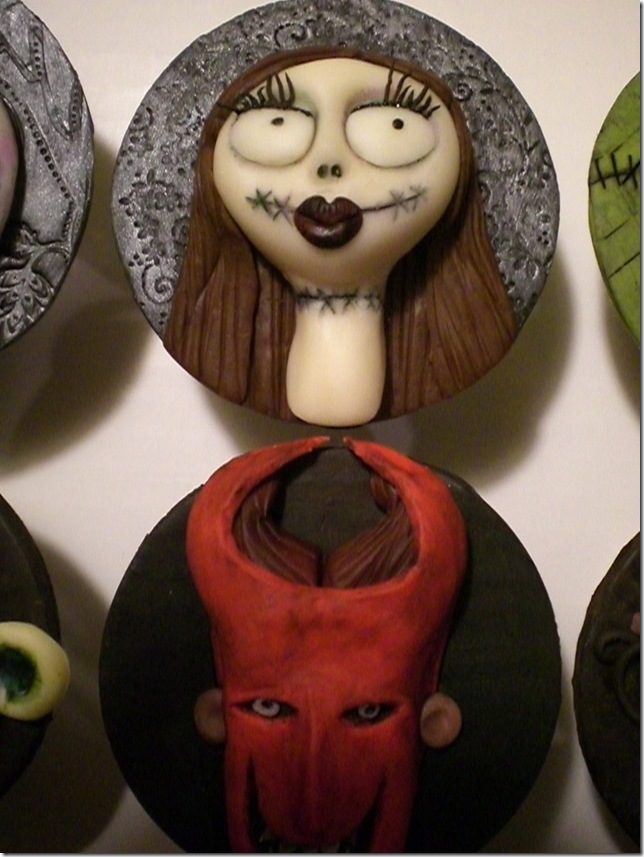 In addition check out these amazing Nightmare Before Christmas Cakes and Cupcakes and Cookies.