This Cars Cake was made by Verusca Walker. The detail and workmanship on this Tow Mater Cake are incredible and make it look so realistic. I like the way some of Mater's teeth are curved outward. This was made from a Chocolate Mud cake and decorated with fondant.
Here's a view of the back of the Tow Mater Cake.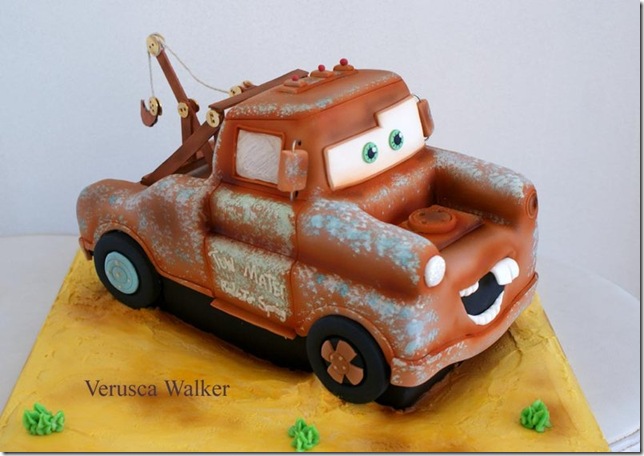 Here's another slightly different Tow Mater Cake which was also made by Verusca Walker.
Also, check out these wonderful Disney Cars Cakes and Cookies.