This wonderful Tow Mater birthday cake was made by Marj Jenkins from The Icing on the Cake. Marj made Mater from Rice Krispies Treats. The cake is a 10" vanilla cake with chocolate buttercream and graham cracker crumbs.
While Marj's Tow Mater figure is wonderful, my favorite thing about the cake is the desert setting. In Cars
, Mater spends most of his time on the outskirts of Radiator Springs where it's a desert. Marj's desert is terrific, her graham cracker crumbs make a great desert effect and her cactus are cute.
Here are two close-ups of the wonderful Tow Mater figure: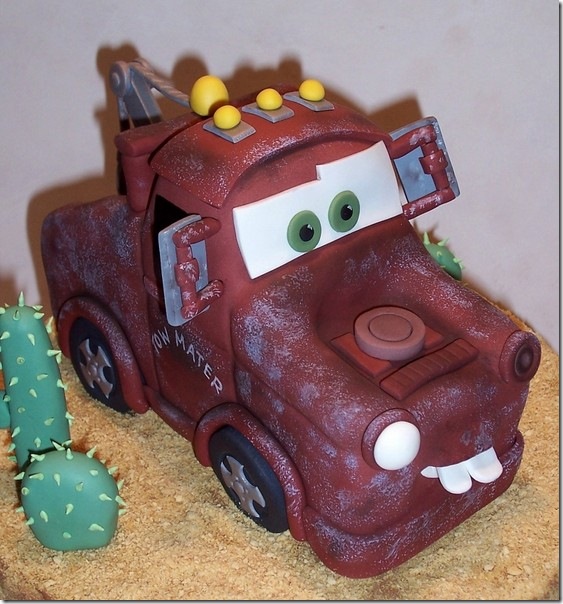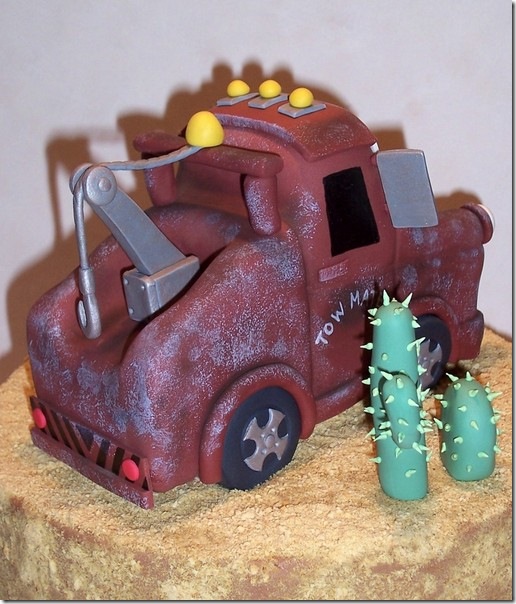 Also, check out these wonderful Disney Cars Cakes and Cookies.