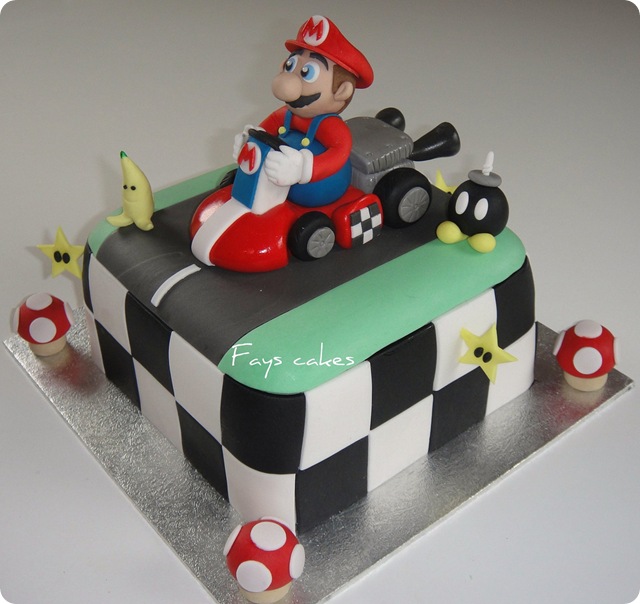 Fays Cakes, in Scotland, makes some of the best Mario Cakes I've seen. Here are three of her wonderful cakes.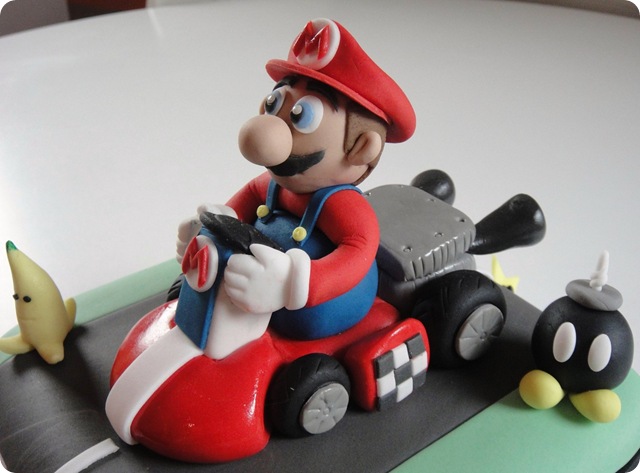 Fay's version of Mario and his kart are terrific.
My favorite part of Fay's version of Mario is his eyes. They're amazing.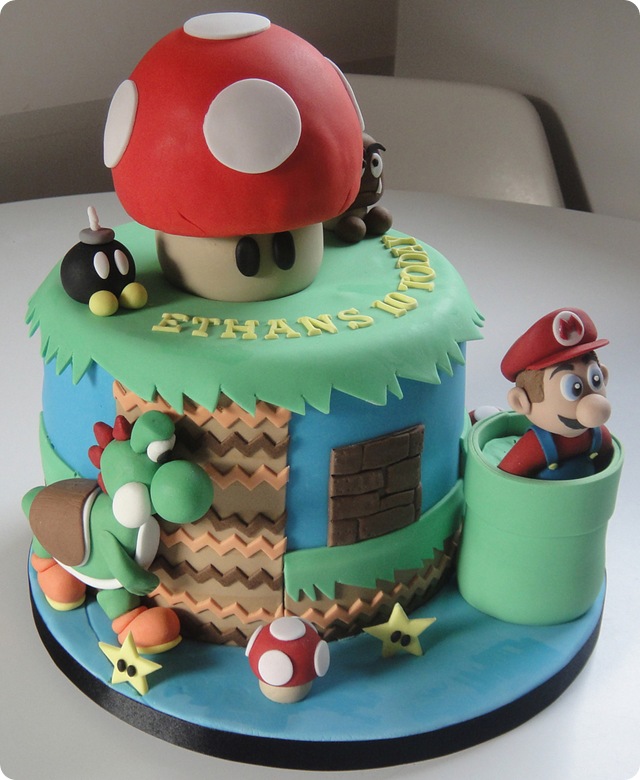 Fay made this wonderful cake for her son's birthday.
Believe it or not, Fay just threw this Mario Cake together at the last moment. I couldn't sculpt a figure that beautiful if I had all day.