These terrific Hunger Games Cupcakes can be ordered online from Death by Cupcake.
These cupcakes have hand cut and hand painted edible cupcake toppers on red velvet cupcakes with fiery cream cheese icing. Except for the lettering, they were made from cutters.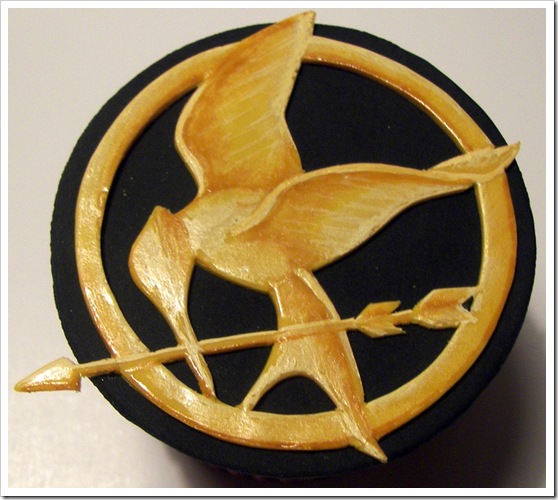 The detail on this gold Mockingjay pin is wonderful.
I really like the design of the Peeta and Katniss cupcakes. The way the last word on each is represented by an image is wonderful.
For more examples of Death By Cupcakes wonderful cupcakes, check out their LEGO Star Wars Cupcakes and Nightmare Before Christmas Cupcakes.