Andrea Bergin of Andrea's Sweet Confections sent me this wonderful Alice in Wonderland Cake. The Mad Hatter's Hat looks great and I really like the expression on the Ace of Spades at the bottom of the cake.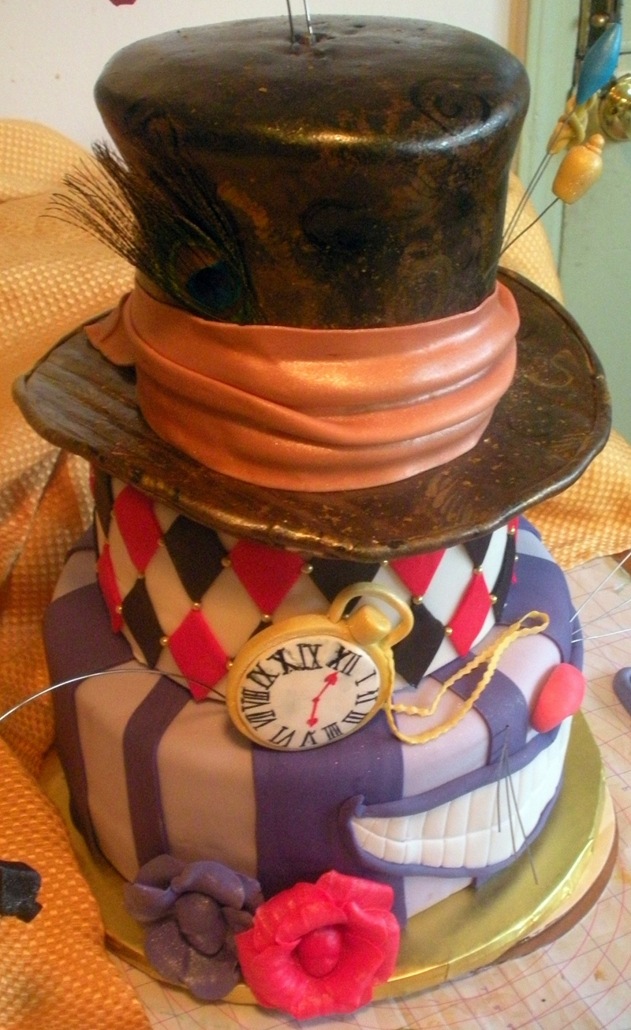 Andrea's Sweet Confections is a custom design cake company that specializes in one of a kind cakes & cupcakes. Andrea is the baker, designer, and decorator & prides herself on providing her clients edible works of art working off their ideas and her artistic license. She works hard to be sure that the client will LOVE their cake and no cake leaves her hands unless she feel it is "perfect" for her client 🙂 No cake idea is too crazy for her to make. Not only are her cake beautiful works of art, they are tasty too! She has many gourmet flavors such as Triple Chocolate Chipotle Cake, Vanilla Chai with Honey Lemon Buttercream & Hazelnuts, Caramel Apple Cake and MANY more!!! Andrea's Sweet Confections services Long Island, Queens, and NYC.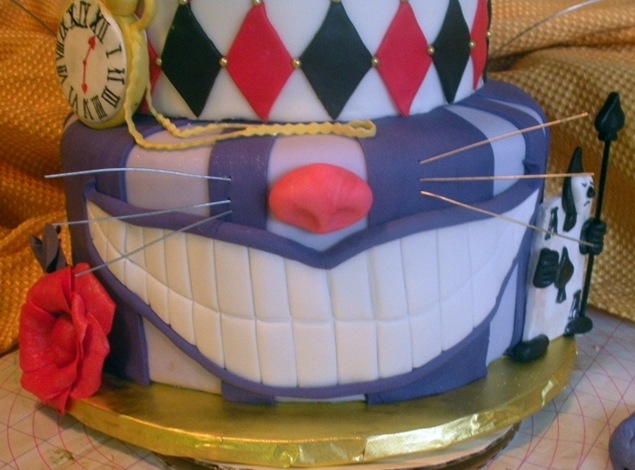 I really like how the bottom of the cake is the Cheshire Cat and his grin.