This poster for the movie "The Adventures of Tintin: The Secret of the Unicorn" was chosen to be the cover for the DVD release.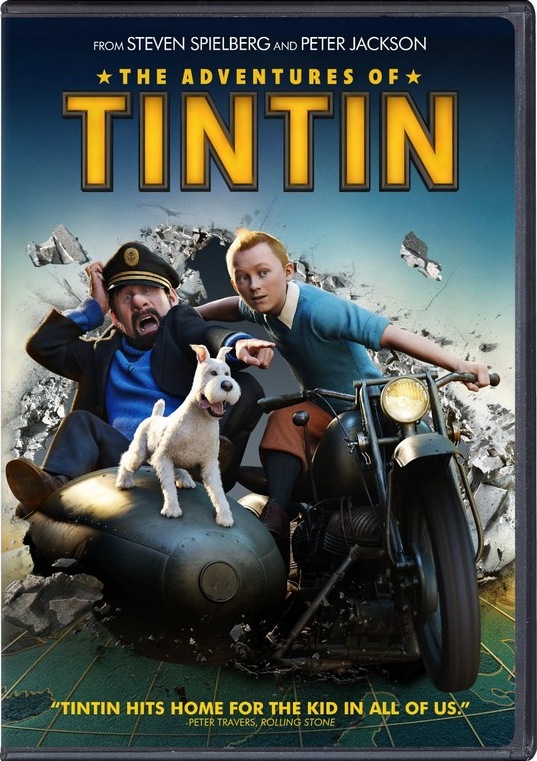 The extremely talented ladies at Iced Over Cakes recreated this image as a cake. Here's their terrific Tintin cake: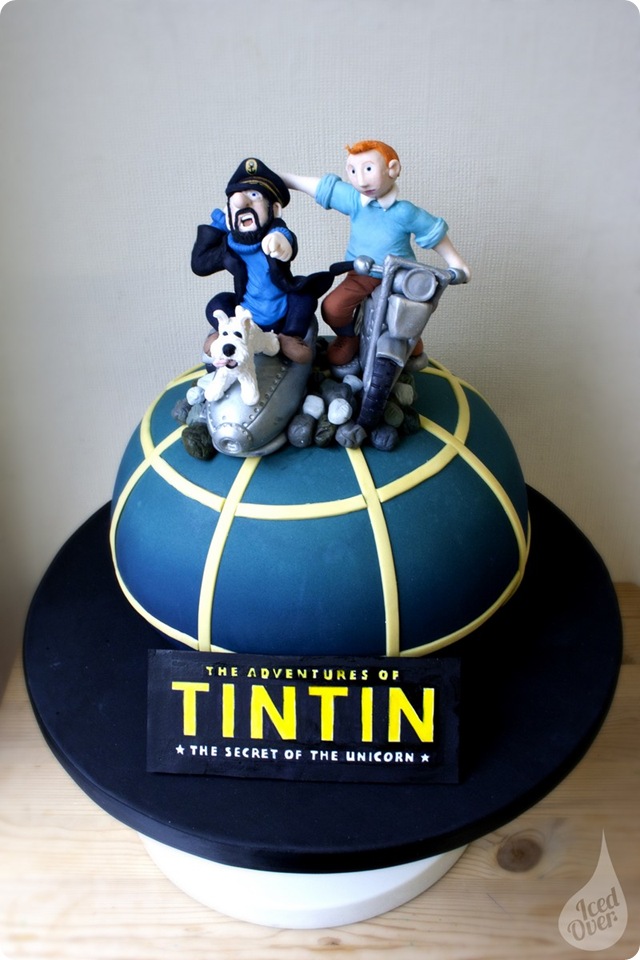 Their sculpture of Tintin, Snowy, and Captain Haddock on the motorcycle is terrific.
The detail on Tintin is amazing. His shoes even have laces.
Here is a close-up of their adorable Snowy.
While Tintin and Snowy are great, my favorite character on the cake is Captain Haddock. The look of terror on his face is wonderful. It very difficult to sculpt a character and have them look correct. Adding little touches like a panicked facial expressions is even harder.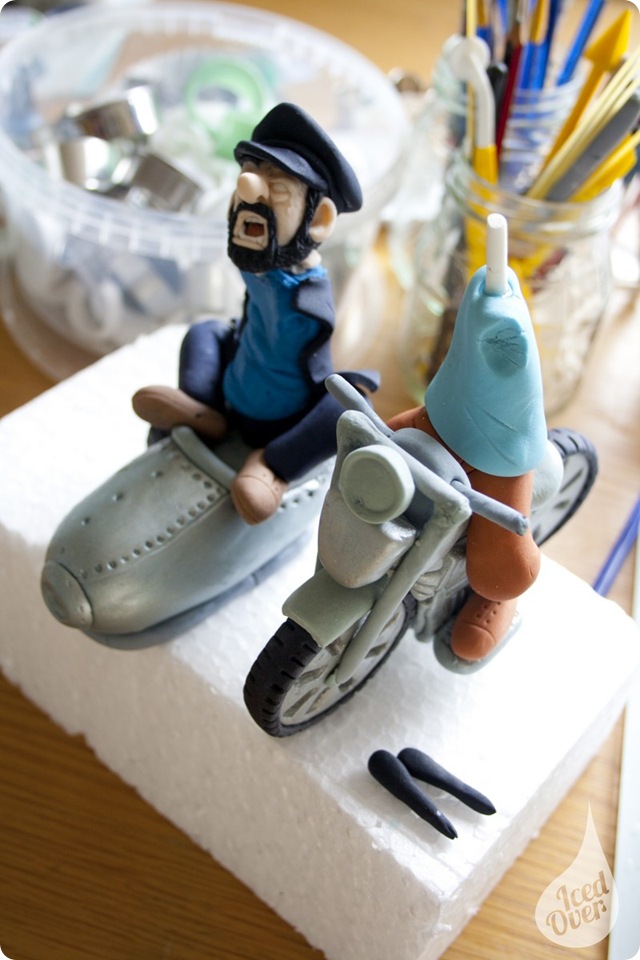 Here's Tintin and Captain Haddock in the process of being made. The little details on the characters and motorcycle are wonderful.
Iced Over Cakes is a family affair, based in North London making creative homemade cakes for any occasion. For more of their work, check out their stunning Toy Story 3 Cake and terrific Tangled Cake.