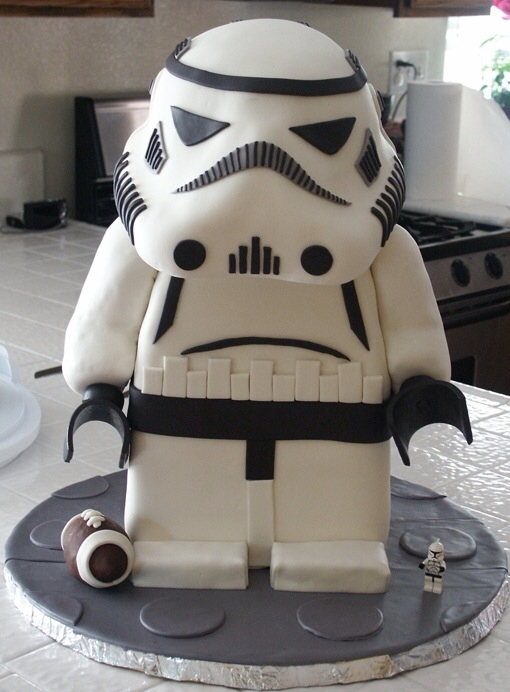 This Cool LEGO Stormtrooper Cake was made by Dazey Cakes. The arms and head where made from Rice Krispies Treats. The body and legs were made from cake and the entire LEGO Star Wars Cake was covered in fondant.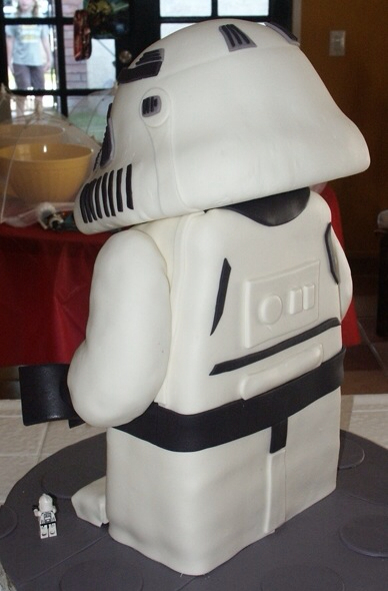 The detail on the back of the cake is wonderful.
Want to try making a cake like this at home? Here are four pictures of the cake in progress.